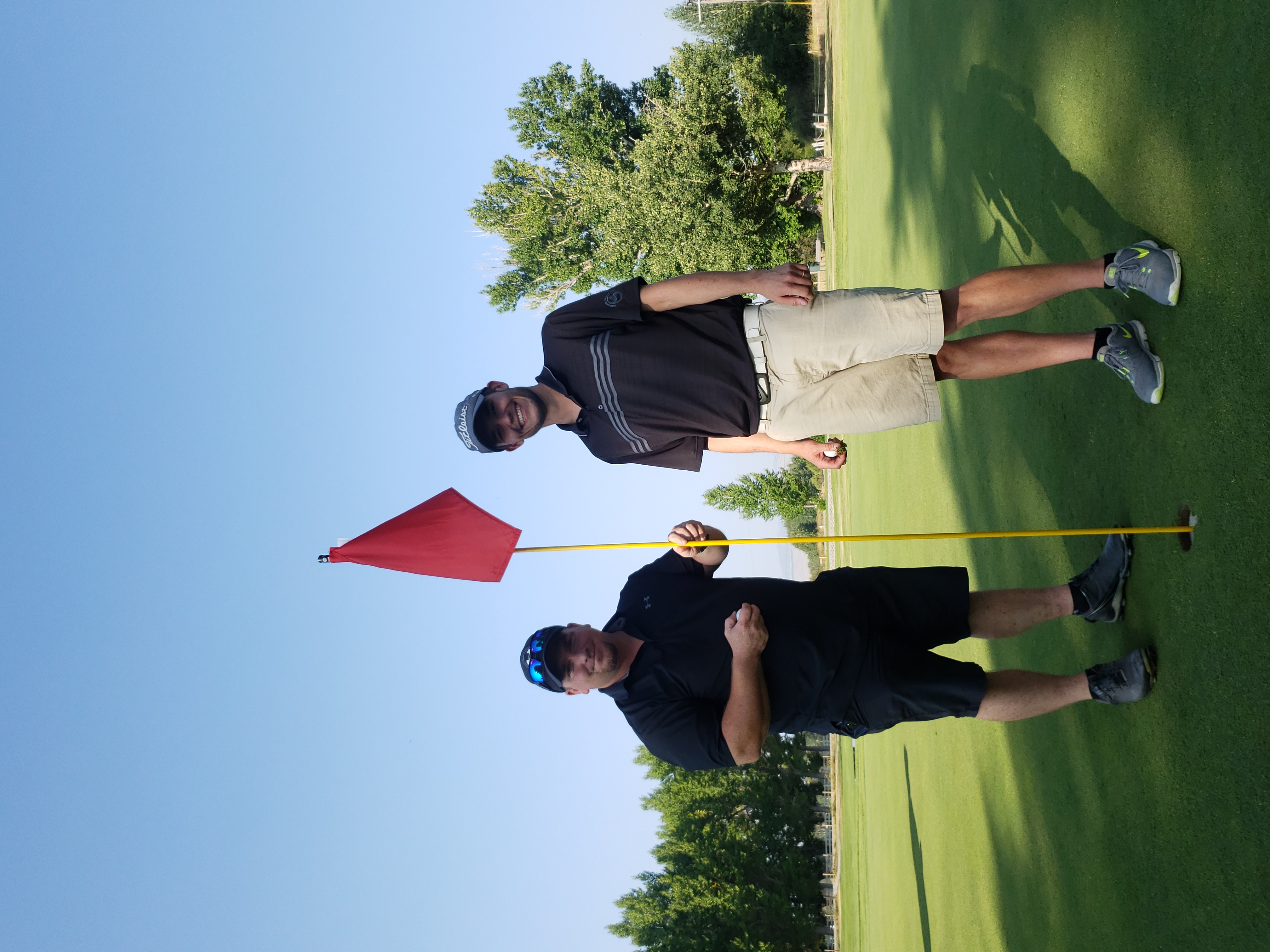 Copperhead Country extended their lead to 4.5 points heading into the last night of the second half of the league with a 22.5 point effort. They were led by Zane Kenny and John Jense's 7.5 points.
Kenny, Cody Hanson and Ed Strommen also had deuces on hole No. 2.
Club Moderne/Rainier had the most points on the night with 26.5 led by Gary Ohman's 7.5 and Sparkey McLean's 7 points.
Duane Smith earned 7 points with a low net 31 keeping his team, Pad-N-Pencil, in the hunt.
Jim Solan had the closest to the pin on hole # 12.
The round of the night was undoubtedly by Anthony Wood. He shot a 3 under 33 with two eagles and two birdies. One of his eagles was on the par 4 13th hole as he drove the green and made the short putt for a deuce. The other eagle came on his first hole of the night, the 18th, and was maybe the best moment of the year.
Wood had to lay up after a wayward tee shot and the made his next shot from about 140 yards out. It flew straight into the hole, taking out the front part of the cup in the process. Derek Burch playing in the same group as Wood, also his his third shot into the hole from about 100 yards out to eagle the hole as well.
Next week is the last week of the second half of the season and will start at 5:30. The following week is the Championship match, position round and Frank Rooney Memorial steak fry all in one. It will also start at 5:30.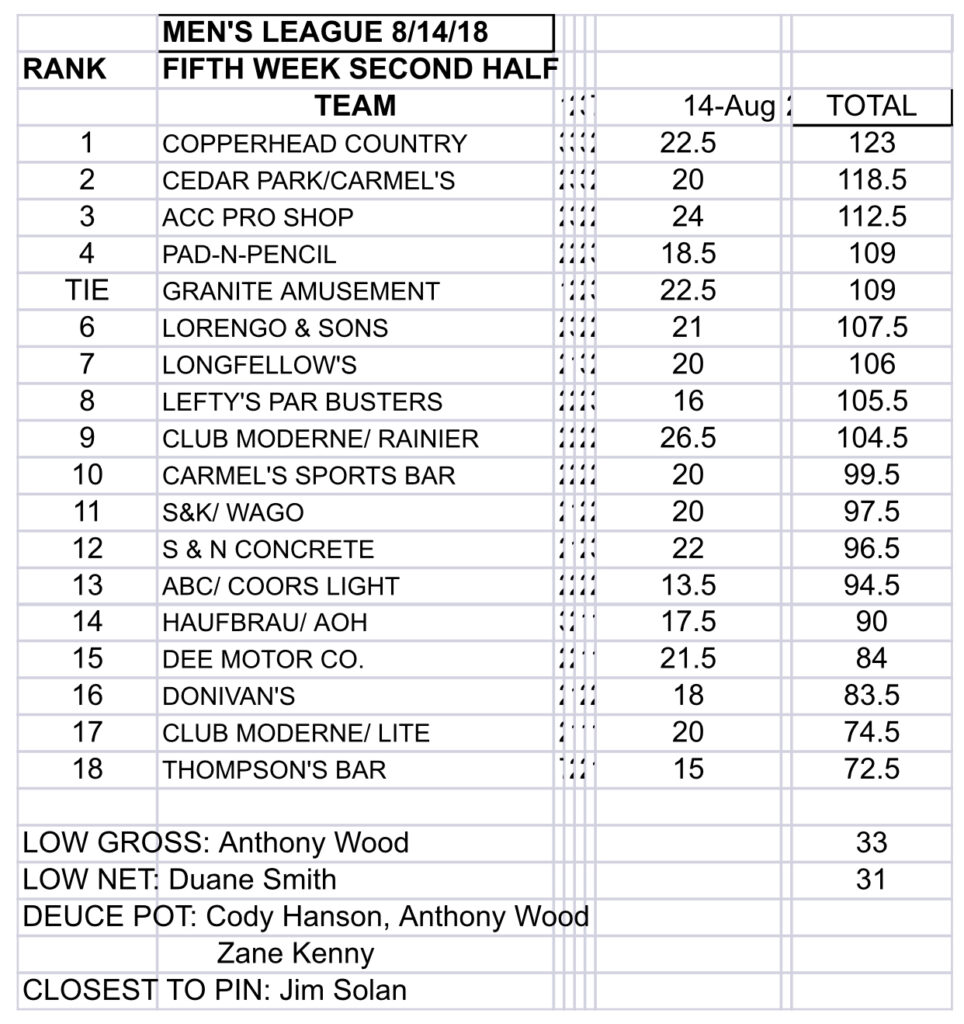 Enter ad code here