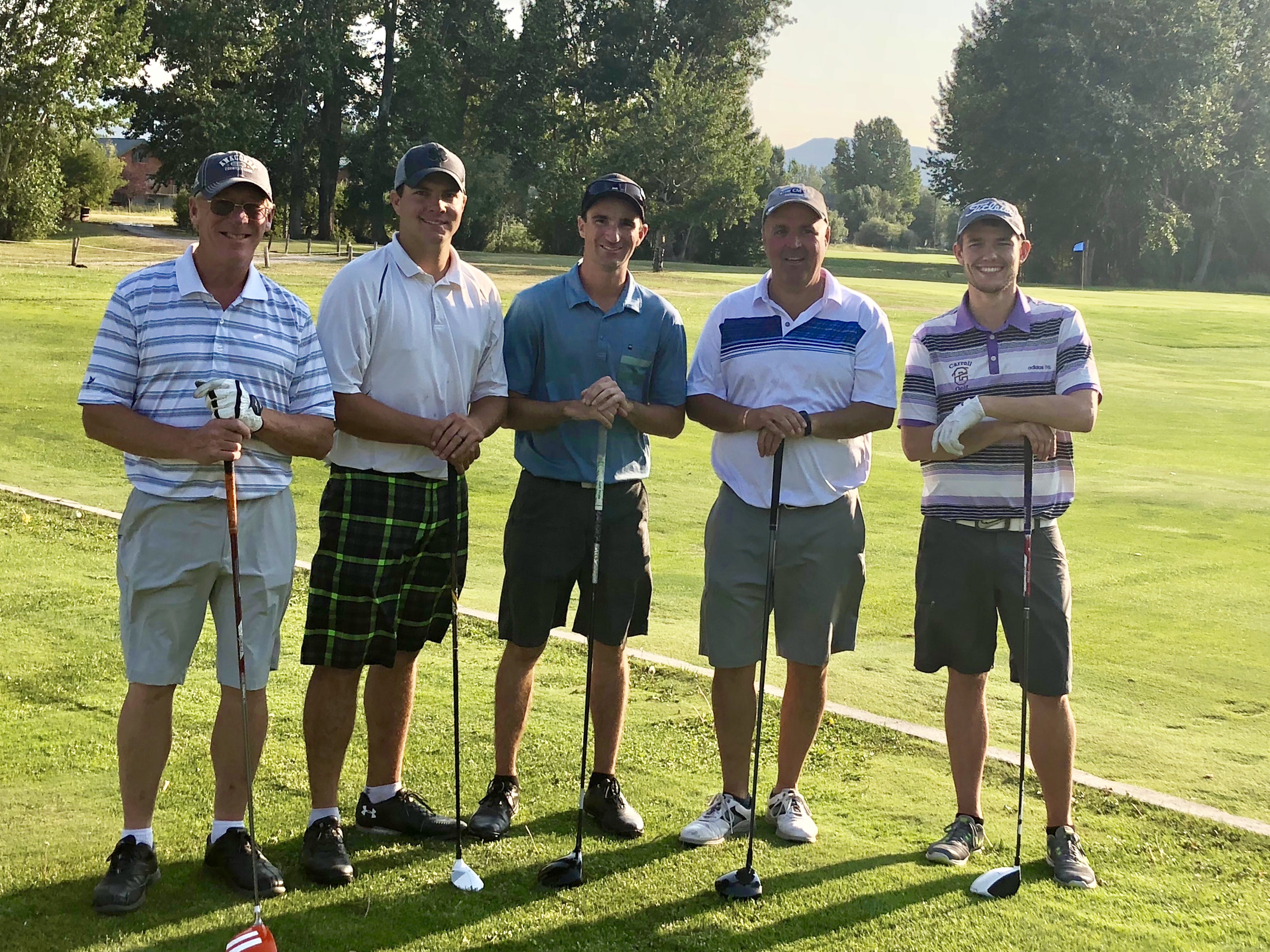 Down one shot heading into the par 5 18th, Jake Kelly flipped the script to record his first ACC Men's Club Championship Sunday afternoon.
Kelly holed a 10-foot par put to win by one shot over Day 1 co-leader Anthony Wood.
Wood's unfortunate double bogey after finding the hazard on 18 sullied an otherwise fantastic inward 9 where he was 4-under with an eagle on 12 and birdies on 13 and 17.
Kelly got back into contention after three consecutive birdies starting on No. 13.
Spencer Parks held the lead after the front nine in the championship flight with a 1-over 36 on the front.
According to ACC Pro Mark Torney, Jake and wife Erin (Heaney) are the first husband and wife to hold club championship titles – even if everyone knows he will never catch up to his better-half and native Copperhead.
Flight winners included: Wood (Championship), Casey Dee (First), Joe Ungaretti (Second), Pat Huber (Third), Blake Hempstead (Fourth), Jim Beattie (Fifth) and Bill Sprauer (Sixth).
Saturday hole prizes:
Long drive # 6: Anthony Wood. Closest to #2: Andy Stetzner. Closest to # 8: Brian Robbins
Sunday 8 a.m. shotgun:
Long Drive # 6: Duane Smith. Closest to # 2: Pete Reisenauer. Closest to # 8: Mike Hart
Saturday Deuces: Frank Moreni (2), Andy Stetzner (2), Mike Cortright, Brian Robbins, Kermit Ulstad
Sunday Deuces: Duane Smith, Rob Kellegher, Frank Moreni, Anthony Wood (2), Andy Stetzner, Casey Dee, Curt Gannon.
Two man derby: 1) John Printy/ Zane Kenny 2) Curt Gannon/ Dave Wolfe 3) Jake Kelly/ Jim Solan
Enter ad code here