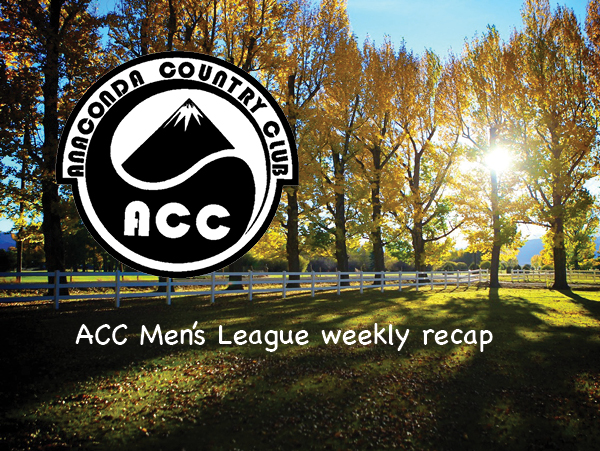 Haufbrau/ AOH jumped out to a small lead over Copperhead Country 28.5 to 25.5. Haufbrau/AOH was led by Jack Mehrens's 8.5 points, while Copperhead Country was led by John Jense's 7.5 points.
Gary Ohman and Mark Hodges tied for low gross honors with 2 over par score of 38. Duane Smith had low net with 30 while leading the third place Pad-n-Pencil with 8 points. Brian Boynton had closest to the pin on No. 13.
Because there were no deuces, there will be a carryover next week.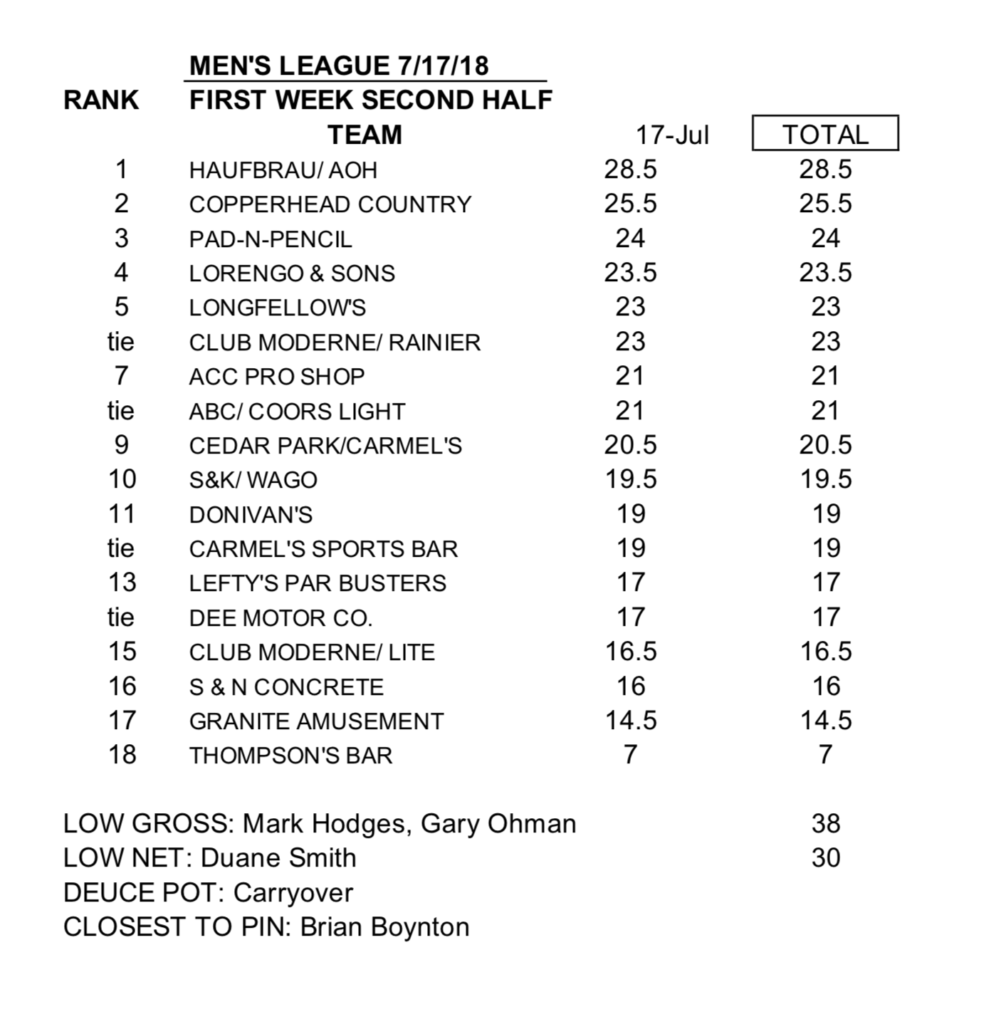 Enter ad code here