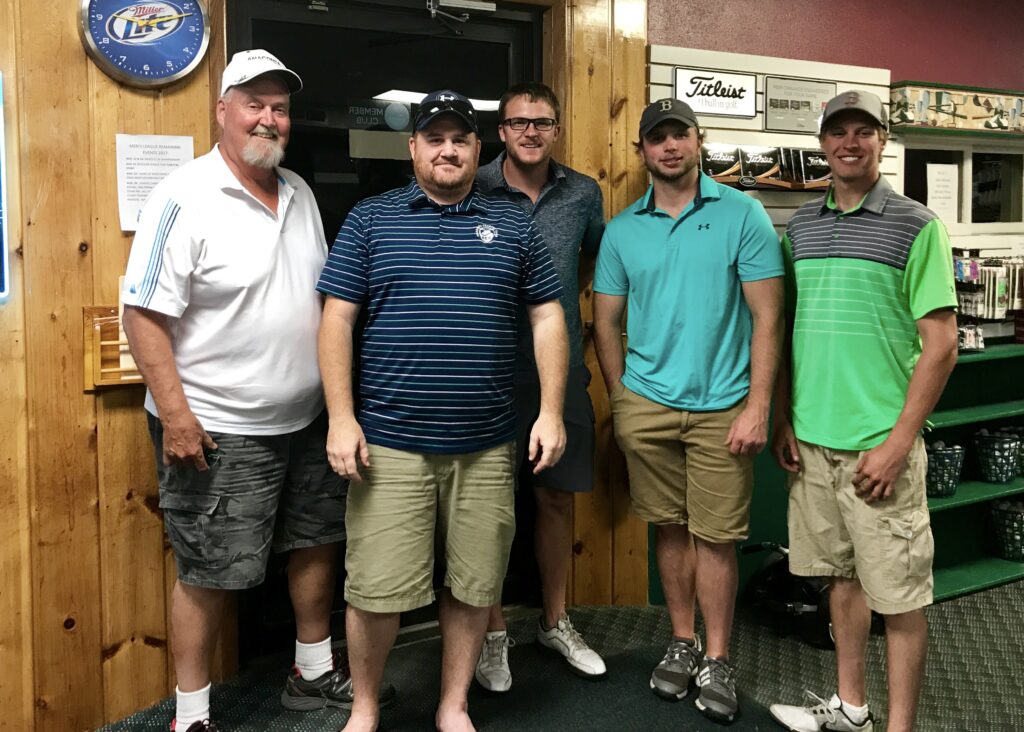 Led by a league-record 31 carded by Cory Donahue, CS Photo won their first ACC Men's League championship Tuesday night. Donahue, Cory Crawshaw, Chris Crawshaw and Terry Heffernan were part of the winning lineup, defeating Carm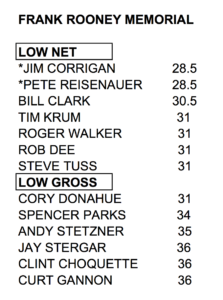 el's Bar and Grill 24-16 in the title match. Other team members of CS Photo not playing the final night were John Jense, Zane Kenny and Blake Hempstead.
Carmel's won the first half of the league to advance to the finals. Team members were Jim Solan, Pat Huber, Roger Walker and Sean Schulte.
The Frank Rooney Memorial championship was split by Jim Corrigan and Pete Reisenauer, each tying with net 28.5 scores. Low gross was won by Donahue's impressive 4-under 31 that featured five birdies and a bogey.
Final results of the league including total points won by each team are listed here MEN'S LEAGUE CHAMPIONSHIP RESULTS
Enter ad code here