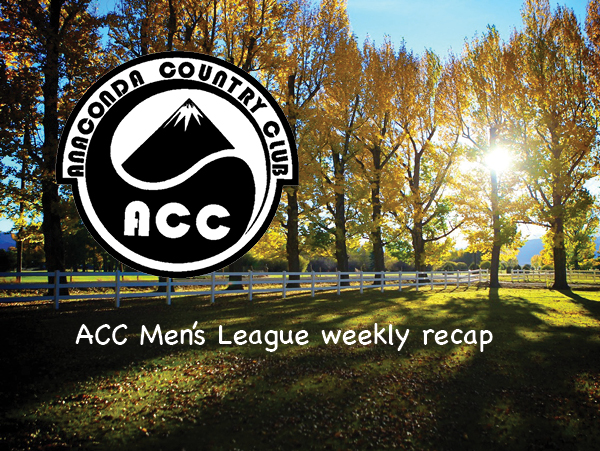 Copperhead Country continued their torrid pace in the second half with 27.5 points to increase their point total to 79.5 and a 5.5 point lead over Cedar Park Lanes/ Carmel's at the halfway point of the second half.
Copperhead Country was led by Blake Hempstead's 8.5 points and Chris Crawshaw's 8 points. Cedar Park Lanes/Carmel's tried to keep pace by scoring 25.5 points with a balanced effort from Roger Bair's 7.5, Kermit Ulstad's 7 and Ed Strommen's 7 points.
Brian Robbins had low gross with an even par 36. Robbins had two birdies during his round, one of which was a deuce, sharing the deuce pot with Chase Seebecker.
Roy Lorengo continued his steady play winning low net for the second consecutive week with a 29. Steve Barclay had the best second shot of the night on hole No. 13 to win the closest to the pin, while also making birdie.
Next week league will start at 5:45 p.m. as daylight is getting shorter.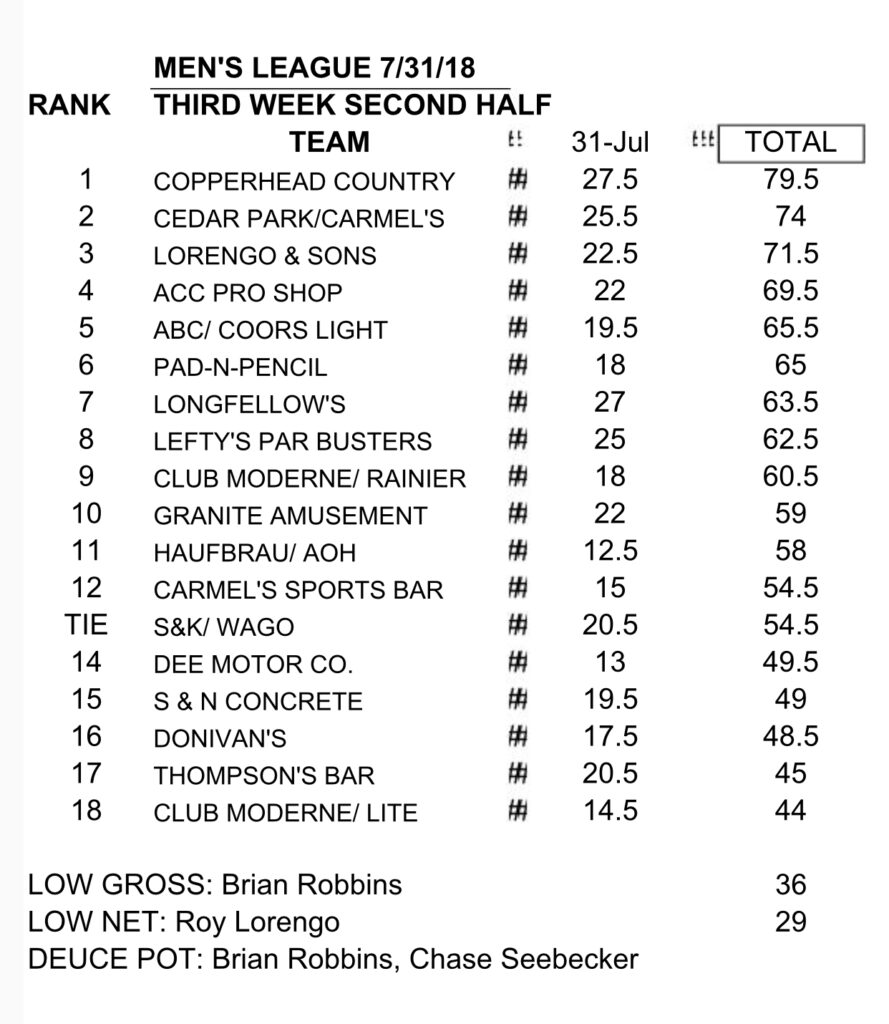 Enter ad code here