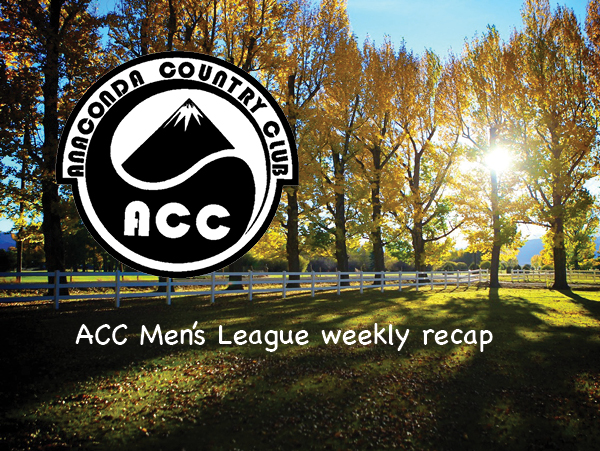 Copperhead Country held on the the second half lead scoring 21 points on the night, led by Chris Crawshaw's 6.5 points.
Cedar Park/ Carmel's closed the gap to two points with their 24.5 point effort led by Bill Edward's 7.5 points. Kermit Ulstad scored 5 point while winning closest to the pin on hole No. 3.
Granite Amusement had the most points on the night with 27.5 led by Jim Rusinski and Pete Reisenauer who each scored 8 points.
Lefty's Par Busters scored 27 points led by Rick Wagner's 9 points and Brian Boynton's 8.5 points. Boynton also tied for low gross with an even par 35.
Rich Potvin of S & N Concrete had a stellar night shooting an even par 35 for a share of low gross and low net on the night of 27. He scored 8.5 points. Jake Kelly of S & K WAGO also shot an even par 35 while scoring 7 points.
There were a bunch of deuces with the beautiful weather and smooth, fast greens. Mark Hodges had two deuces, while Bruce Grabofsky, Joe Mehrens, John Printy and Rich Miller each had one.
Next week's league begins at 5:45 again.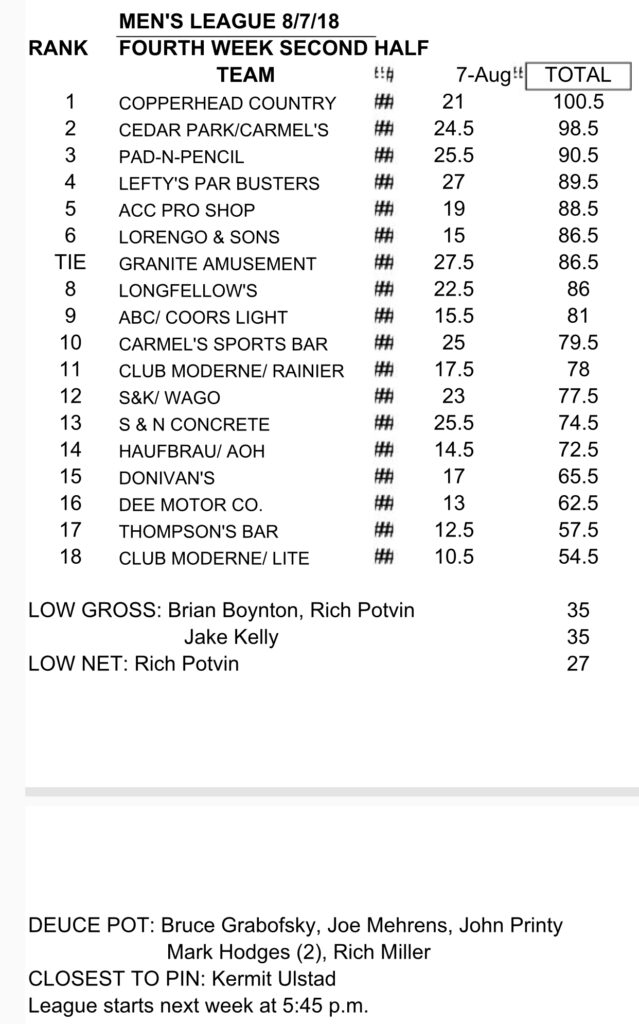 Enter ad code here