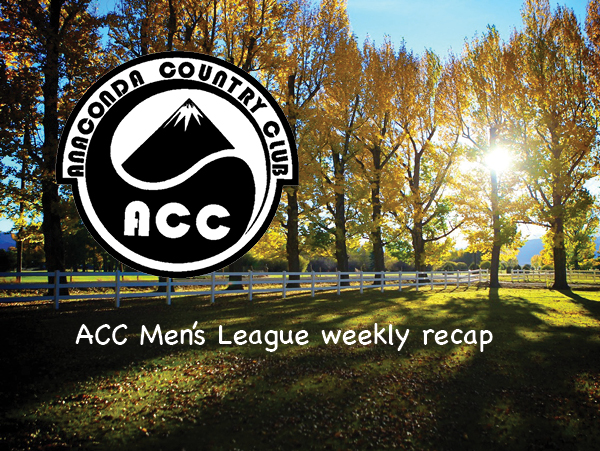 Curt Gannon bounced back from a shaky start to bring home low gross honors in the first week at the ACC Men's League. Gannon, who started on hole no. 3, was two-over after four holes but finished with birdies on three of his last five to fire a 1-under par round of 34. He also recorded a two on his final hole of the day for a 1/5th split of the deuce pot. Gannon outlasted Andy Stetzner, who shot a 36 with eight pars, in the best match-up of the night.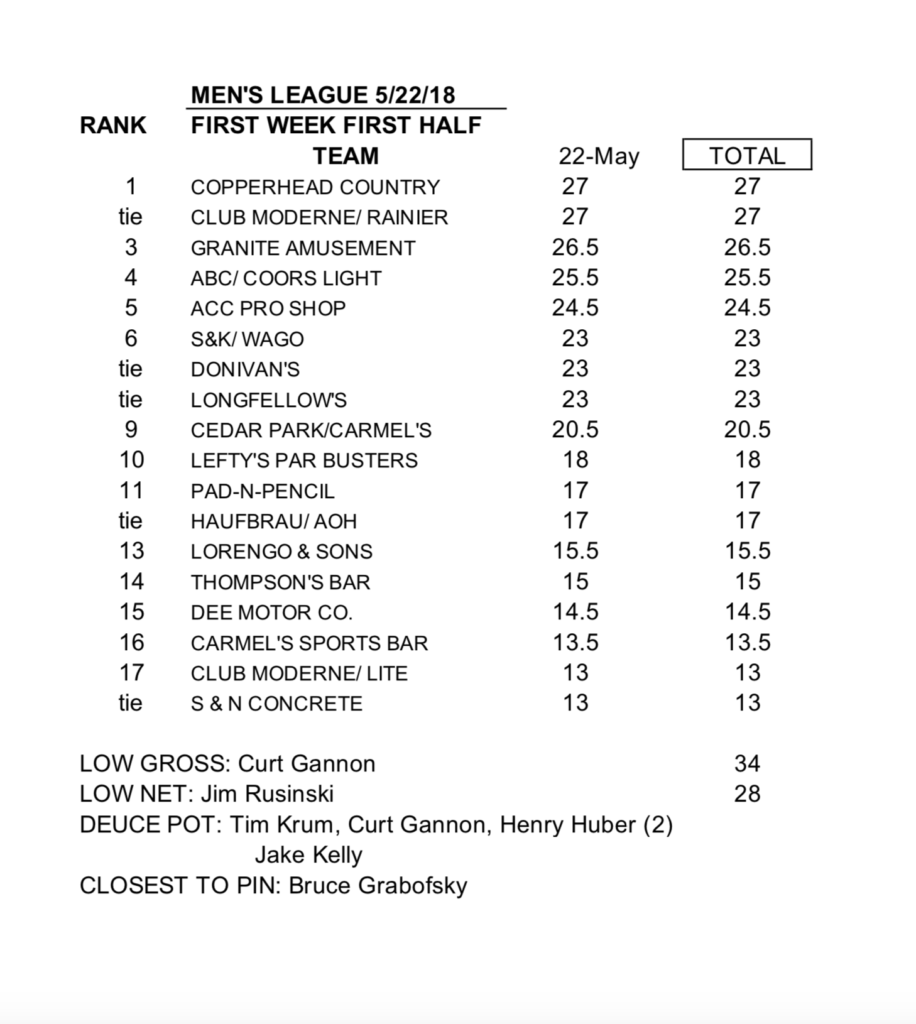 Henry Huber had a pair of deuces in his round of 36, while Tim Krum and Jake Kelly each earned a split of the pot with birdies. Jim Rusinski claimed low net honors with a 28 after a round of 42. Bruce Grabofsky recorded his only birdie of the day on no. 3 and earned closest to the pin honors in the process.
A pair of teams, Copperhead Country and Club Moderne/Rainier, split the overall lead with 27 points after the first week. Cory Crawshaw, John Jense and Huber each recorded 7.5-2.5 wins to help pace Copperhead Country, while all four players on Club Moderne/Rainier earned at least six points in their individual match-ups. (*editors note, Copperhead Country is the defending champion. Obviously this fact escaped the memory of the reporter).
Rusinski's stellar round helped Granite Amusement into third place on the standings. He earned 8.5 points in his match and his playing partner John Forkan earned 7.5 to lead the team to a total score of 26.5. ABC/Coors Light and ACC Pro Shop round out the top five with 25.5 and 24.5 points, respectively.
– Report by Jackson Wagner
Enter ad code here