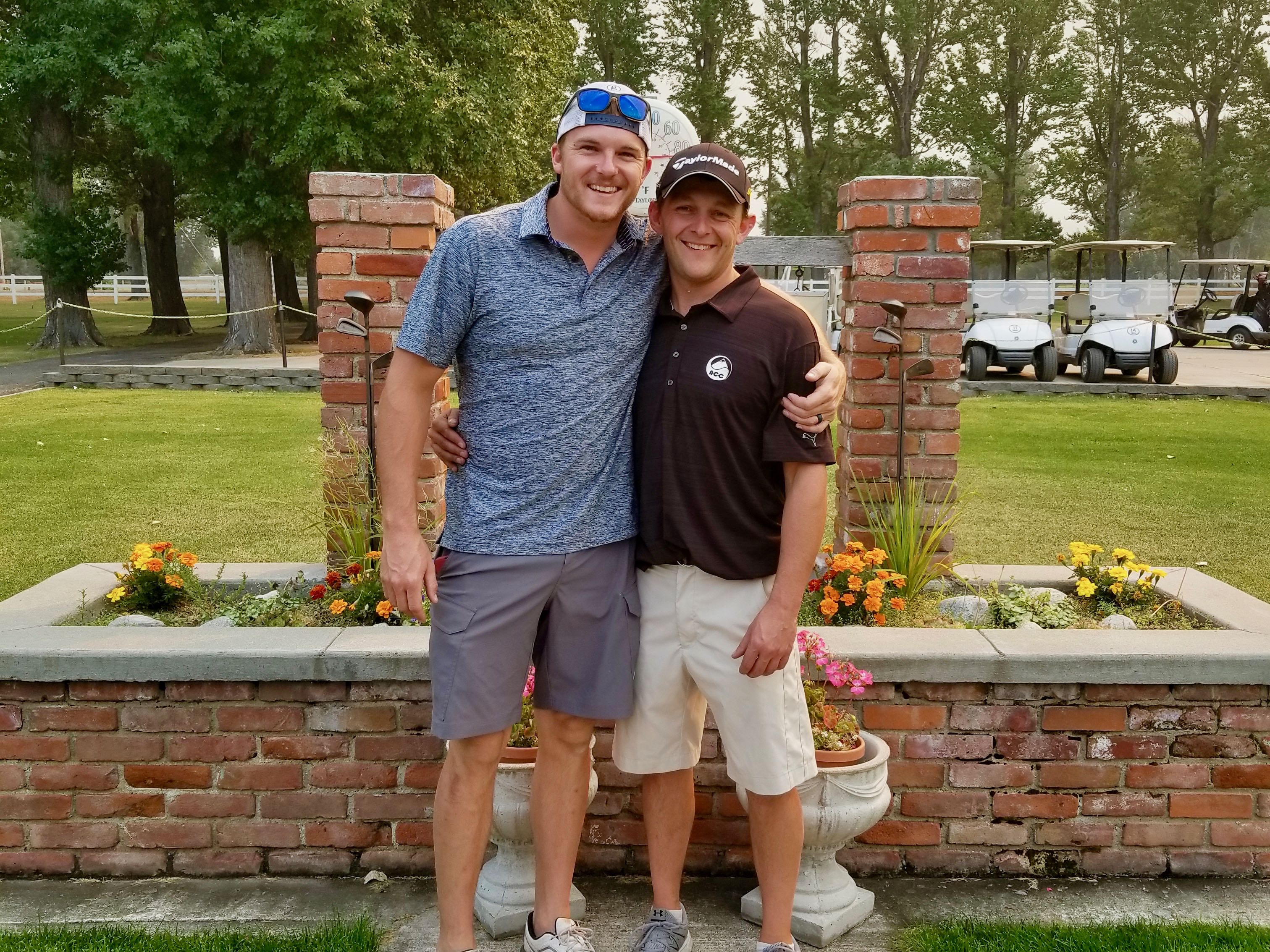 ACC members Clint Barkell and Chris Crawshaw led wire to wire, posting a tournament best net 55 Sunday to win the annual two-day Coors Light challenge at Anaconda Country Club.
Butte's Marty Reilly was again the model of consistency, managing to drag his partner Jeff Kreyssler to the finish to win the A Division. The now 14-handicap Reilly has made a habit of bringing ACC tournament fields to their collective knees, cashing in more tournament winnings than some blue collar households in Southwest Montana.
All told, 48 two-person teams competed in the event.
Full standings are available by clicking the links below.
Enter ad code here