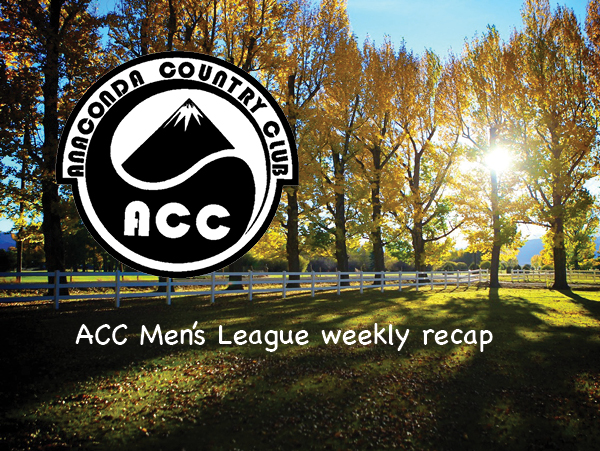 ---
A big week from the ACC Pro Shop vaulted them from a 6.5 point deficit into first place at the ACC Men's League. The team piled on 28.5 points, the best score of the week by four points, to surpass Granite Amusement and Copperhead Country. Mark Hodges led the team with eight points, followed by Frank Moreni and Mark Torney with seven each. Spencer Parks rounded out the perfect night for the team with a 6.5-3.5 win in his individual match. All four golfers shot 40 or better on the night.
Granite Amusement fell to second place after scoring just 17.5 points. Their season total of 69.5 puts them 4.5 behind the leaders. ABC/Coors Light follows at third place with 68 points and Copperhead Country with 67. Longfellow's sit in fifth place with 66.5 points.
Andy Stetzner fired off a 34 for the second straight time, but this week a couple of other golfers joined him to share low gross honors at the ACC Men's League. Mark Hodges and Wade Johnson each recorded rounds of 1-under par as well for a three-way share.
Scott Driscoll had the best net round of the night, shooting a 41 for a net 28. His round included a birdie on the par five sixth hole and an even par night on the par 3's. He beat John Forkan 6.5-3.5, despite Forkan having one of the better net nights with a 31.
Tim Krum and Jerry Arneson each recorded deuces to split the pot. John Printy recorded a birdie on hole no. 7 and earned closest to the pin honors.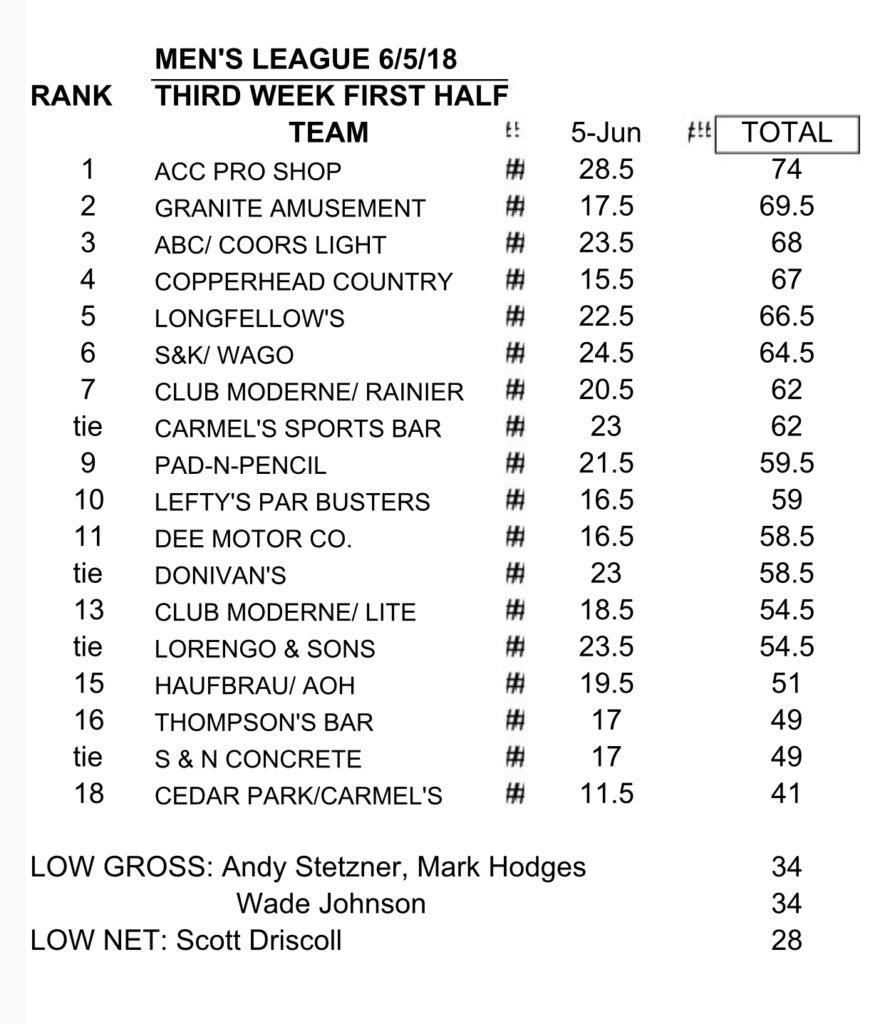 Enter ad code here