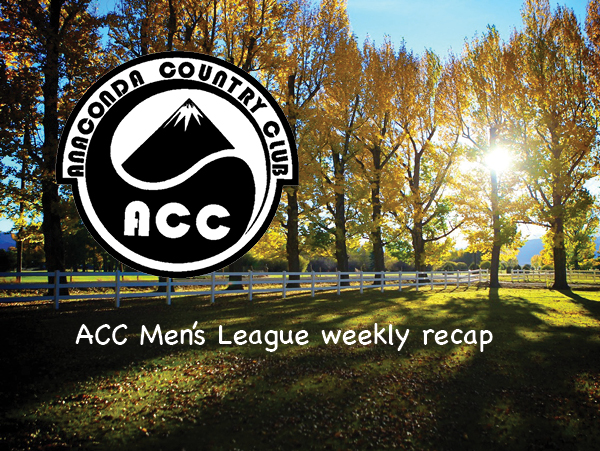 After a week off because of wet weather, the ACC Men's League returned to play on Tuesday night and the league leaders extended their lead to an insurmountable amount. The ACC Pro Shop were the big winners on the week with a 29.5-point performance. ACC Pro Shop, which entered the week with a double-digit lead, now has 132.5 points on the season through five weeks. Granite Amusement sit in second place with 118 points.
ABC/Coors Light and Copperhead Country sit in a tie for third place with 111 points.
On a difficult scoring night, Andy Stetzner and Joe Ungaretti split the low gross honors with 3-over rounds of 39. Ungaretti sat at even par until his final hole, the par-3 11th, which he tripled. He had one birdie on No. 15 and a bogey entering his final hole. Stetzner also birdied the par-5 15th, but also recorded four bogeys in his round.
John Forkan was the winner of the low net competition with a net score of 32. He had four pars in his first five holes and finished the night with a gross score of 42. Derek Burch recorded the only deuce on the night and Rob Kellegher claimed the closest to the pin competition.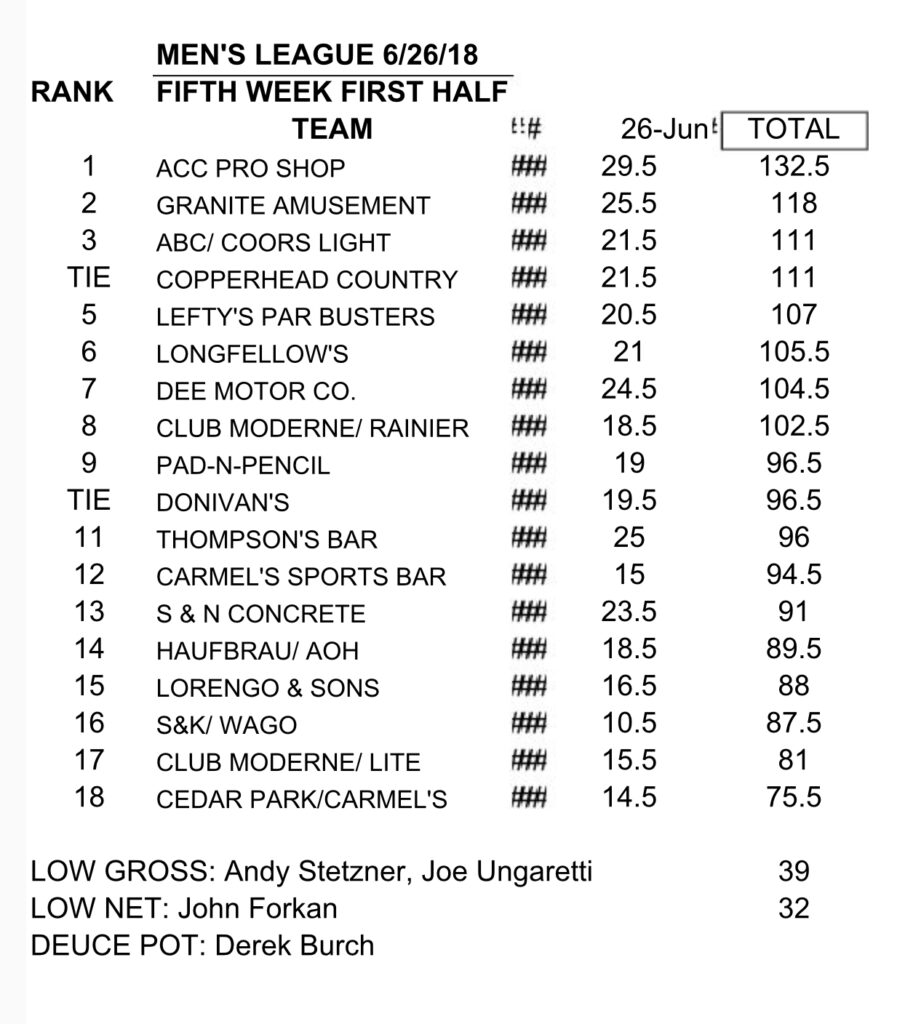 Enter ad code here