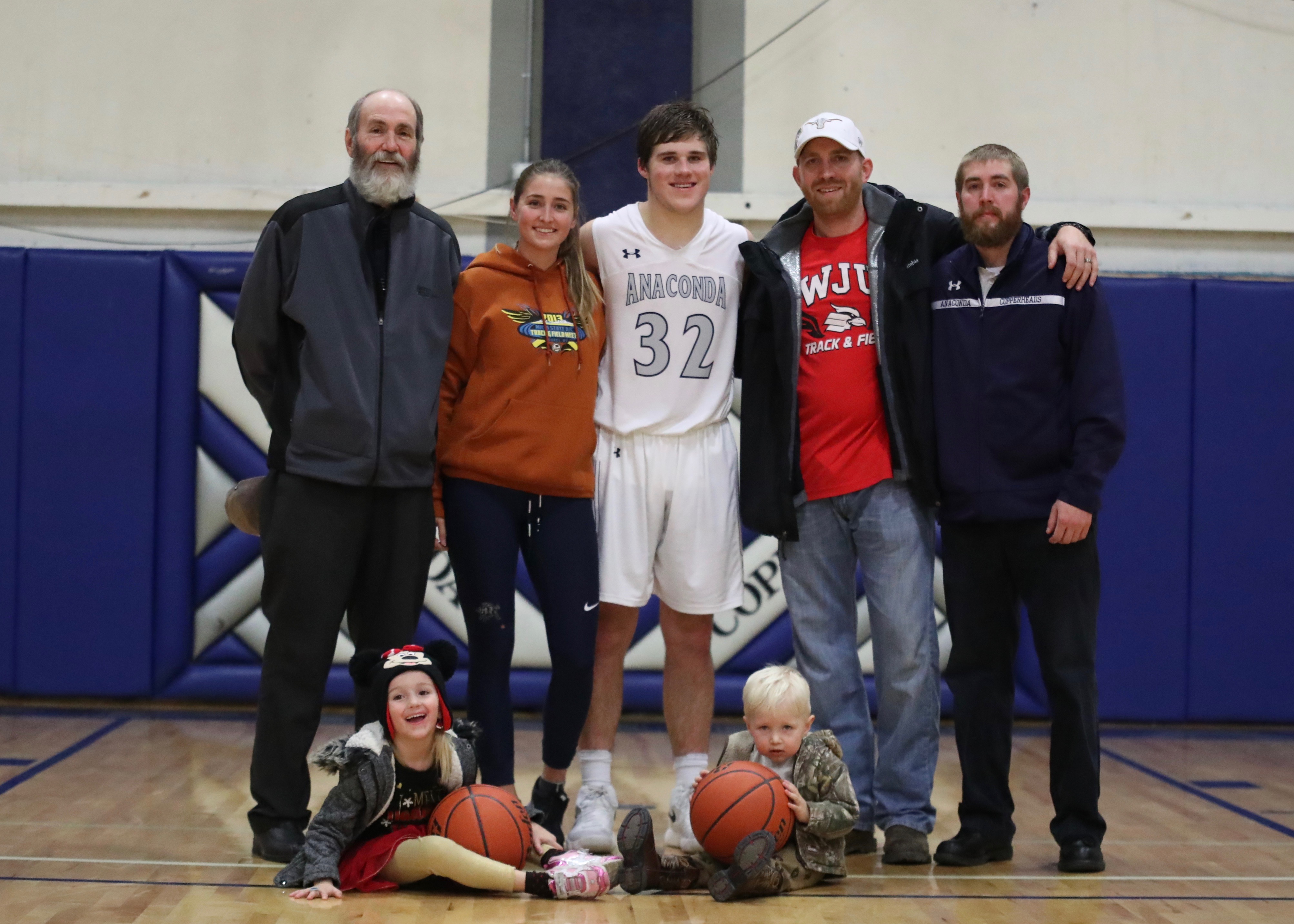 A job you can say he was groomed for, Rochi Estes will be the next boys' head basketball coach at Anaconda High.
A prep standout who is one of 13 boys to break the 1,000 point mark for the Copperheads, Estes will now make his head coaching debut for his alma mater.
"I'm excited, it's what I've been working for all my life," said Estes, who scored 1,018 points and knocked down a school-record 220 3-pointers during his career (2002-06). "I look forward to representing Anaconda with pride."
No stranger to the bench, Estes has been an assistant for the previous two coaches (Jason Buell, Bill Hill). But his true mentor has been his father, Ron, who has coached on and off for the better part of 40 years.
"I remember watching film with him and drawing up plays," Rochi said. "He would draw up plays and then I would do other things that I thought would work better. I owe everything to my dad."
Ron was an assistant with head coach Allen Green when Rochi was setting the 3-point arc ablaze. His senior year he hit a school-record 89 treys, 14 better than his junior season. Ironically, Green, now the AHS vice principal and AD, jumped at the opportunity to hire a young man he's known for years.
"I'm very excited for him, he was a great player and knows a lot about the game," Green said. "I'm looking forward to him teaching the skills of the game and push the kids to a new level."
Following high school, Estes signed to play with Montana Tech and head coach Mike Bauer. After a coaching change, Estes transferred to Dickinson State for two years before hanging up his shoes.
Estes said although the team lost a lot of talent to graduation, he sees plenty of potential that, with hard work, can make people proud of this team once again.
"Sure, I would have loved to coach the team we've had, but we have a lot of talent returning," Estes said. "We just have to find a way to keep them on the court."
Enter ad code here