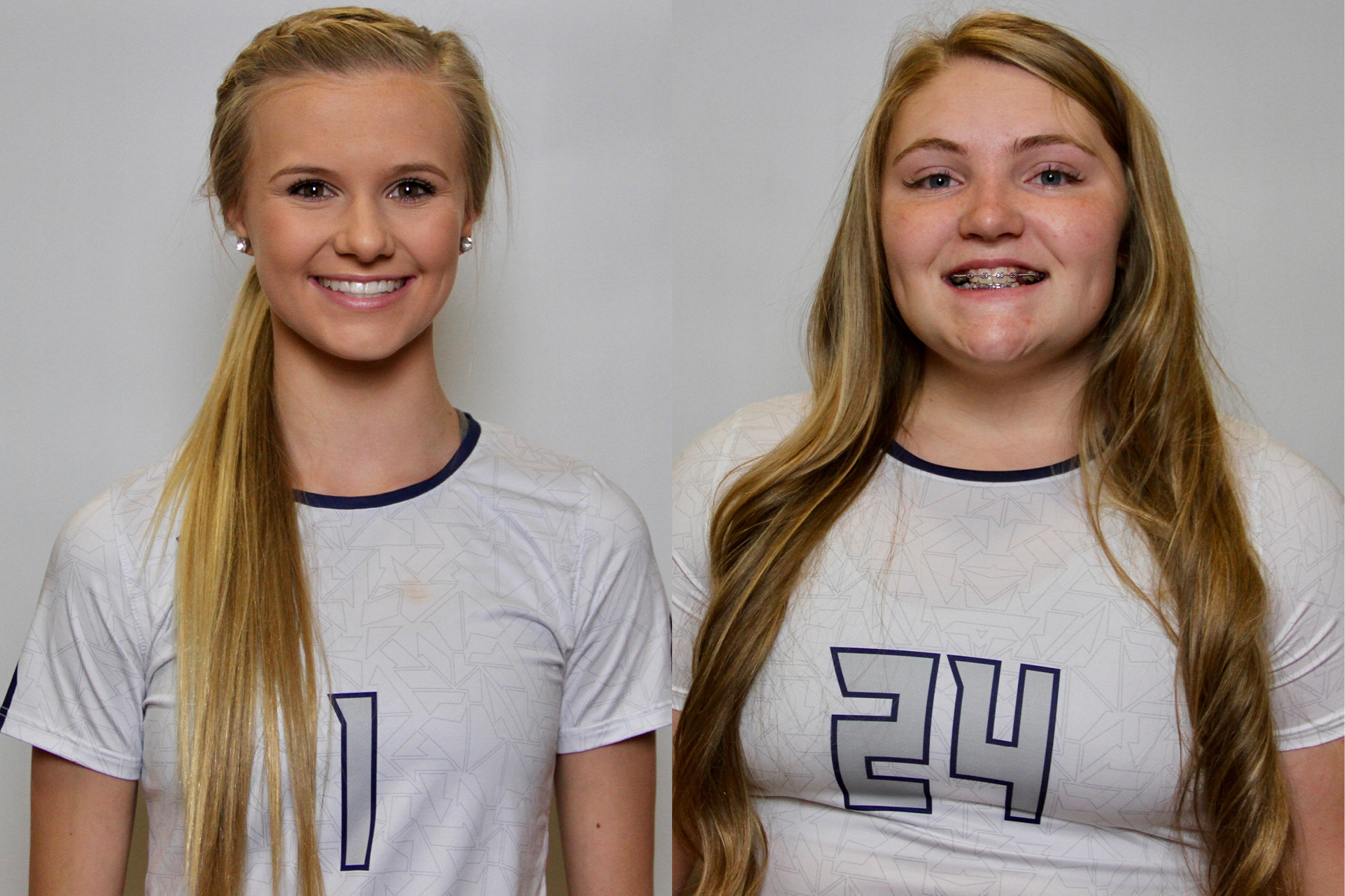 Released Tuesday morning, Anaconda seniors Sydnie Peterson and Johannah Forsberg were selected to the 6B District All Conference volleyball team.
The team was dominated by Western B champion and State B runner-up Florence, grabbing six of the 14 selections.
Peterson, a middle blocker/setter for the Copperheads, was selected to the First Team and was one slot out of All State recognition. She led the team in kills (116), kill percentage (28.0), solo blocks (17), total blocks (21) and was second in aces (33) and assists (169).
Forsberg, an outside hitter, was added to the Second Team. She was second on the team in kills (97), digs (250) serve percentage (93.5) and third in aces (27).
All State selections included sophomore Sara Hopcroft, senior Hudsyn DiBrito and senior Shay Waldbillig — all from Florence — and Deer Lodge senior Kerstin Cooper. Florence's Christy Duchien was named Coach of the Year.
6B District All-Conference Volleyball Team
First Team
*Sara Hopcroft, soph., Florence; *Hudsyn DiBrito, sr., Florence; *Shay Waldbillig, sr., Florence, *Kerstin Cooper, sr., Powell Co.; Sydnie Peterson, sr., Anaconda; Jacy Job, sr., Loyola; Alyssa Lamb, Powell Co., jr.; Shannon Byrne, jr., Florence.
Second Team
Johannah Forsberg, sr., Anaconda; Sam Clevenger, soph., Loyola; Kamryn Scully, soph., Powell Co.; Karolyna Buck, soph., Mission; Rilee Mangun, jr., Florence; Darcy Walker, sr., Powell Co.
Coach of the Year
Christy Duchien, Florence.
* Denotes All State selection
Enter ad code here