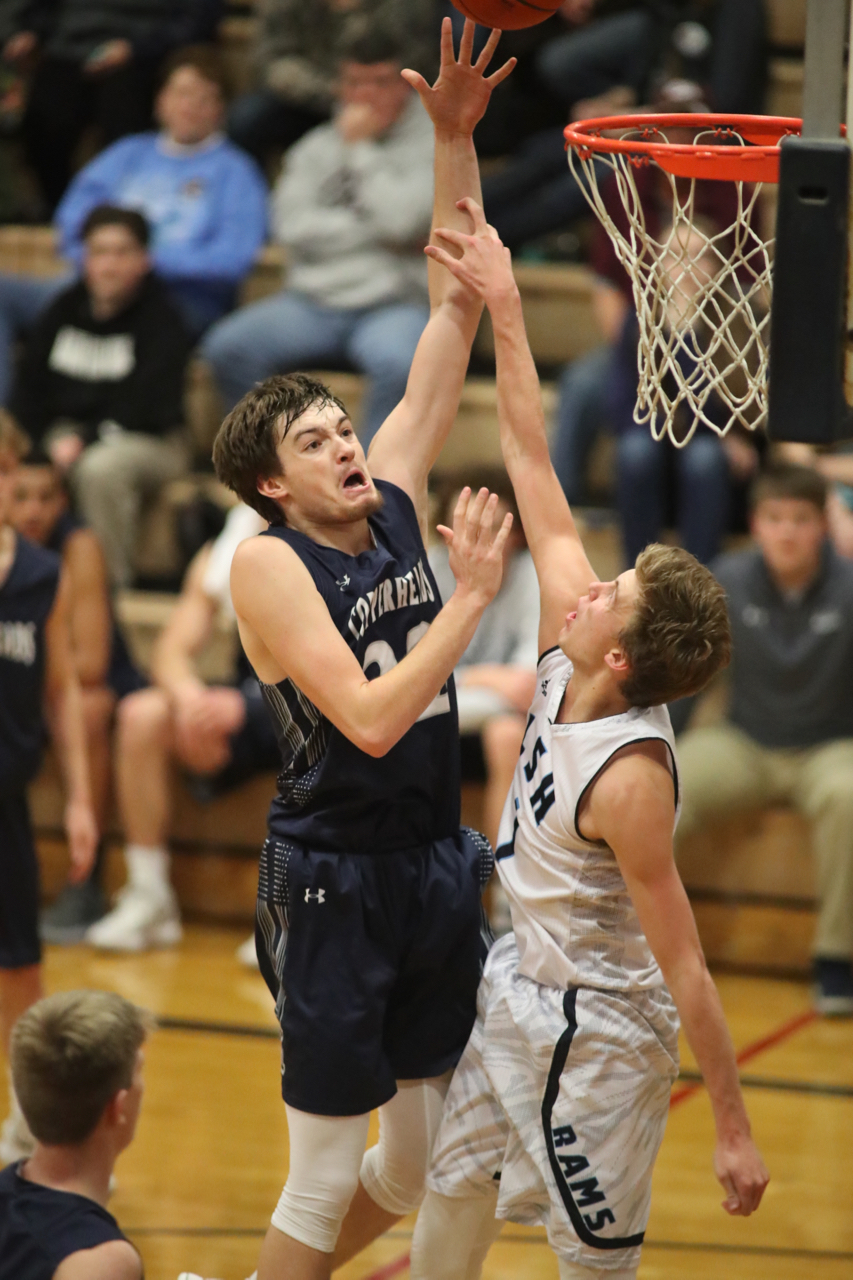 (Trent Mikalatos scores two of his game-high 30 last Saturday at Missoula Loyola. PHOTO COPYRIGHT COPPERHEAD COUNTRY/Melissa Hempstead)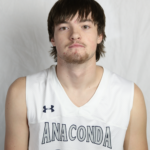 Wednesday's practice dealt the Copperheads with another setback when star forward Trent Mikalatos suffered a significant knee injury and left the gym on crutches.
Thursday, an MRI revealed damage that will put in question the season moving forward.
"I know Trent is disappointed with the outcome of the situation," said Nick Mikalatos, Trent's father. "Maybe this will be an opportunity for some of the younger players to get the playing time they deserve."
Mikalatos is coming off his best offensive performance of his career, scoring 30 points with 11 rebounds in a 72-62 loss at Missoula Loyola.
The 6-foot-6 senior, who signed to play for Steve Keller at Montana Western before the season, is having one of the best individual seasons in Anaconda history.
Currently Mikalatos is the ninth male to average at least 20 points/game during a season in school history, averaging 20.1 ppg on 51.2 percent shooting and a team-best 28.0 pct. from behind the arc.
Trent was a little more colorful with his assessment of the freak injury, but agreed with his father, "At least I'm not done."
This year has already been injury-plagued for the defending Western B and State B runner-up Copperheads. Starting point guard Braxton Hill is playing with a torn shoulder and junior reserve Riley Cobban is out with a back injury.
According to the Mikalatos family, no definitive timeline for his return was determined however initial thoughts believe he can return before the postseason starts the last week of February.
Enter ad code here