THREE FORKS — In what head coach Bill Hill called "one of the best defensive games he's ever coached," Anaconda finished the Imery's Tip Off Tournament tested but unscathed.
Although they once again started slow on the offensive side the Copperheads poured it on late, thumping previously undefeated Big Timber 59-43.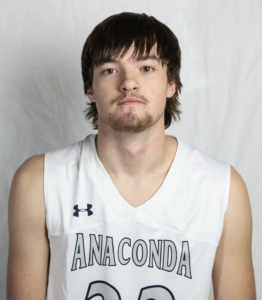 Senior forward Trent Mikalatos had one of his best career games as a Copperhead (2-0), pouring in a game-high 19 including establishing him as a low-post menace as a rim protector and on the glass.
Joining Mikalatos in double-figures were his senior classmates Braxton Hill and Bobby Swainston, adding 17 and 11, respectively. Junior Zeke Buck showed his big play capability as well, adding eight that included two of the teams six treys and senior Gabe Byrne, returning from an illness that left him out of the lineup Friday, added four off the bench.
Following Friday's win, Hill was concerned with his teams intensity and overall competitiveness down the lineup. Those concerns were fulfilled and then some after Saturday's 16-point win.
Big Timber (2-1) put three in double figures led by Blake Finn's 12, Ethan Bullock's 11 and Kell Schewers' 10.
The Copperheads will be back in action Thursday when they travel to Mission for a 6B district game.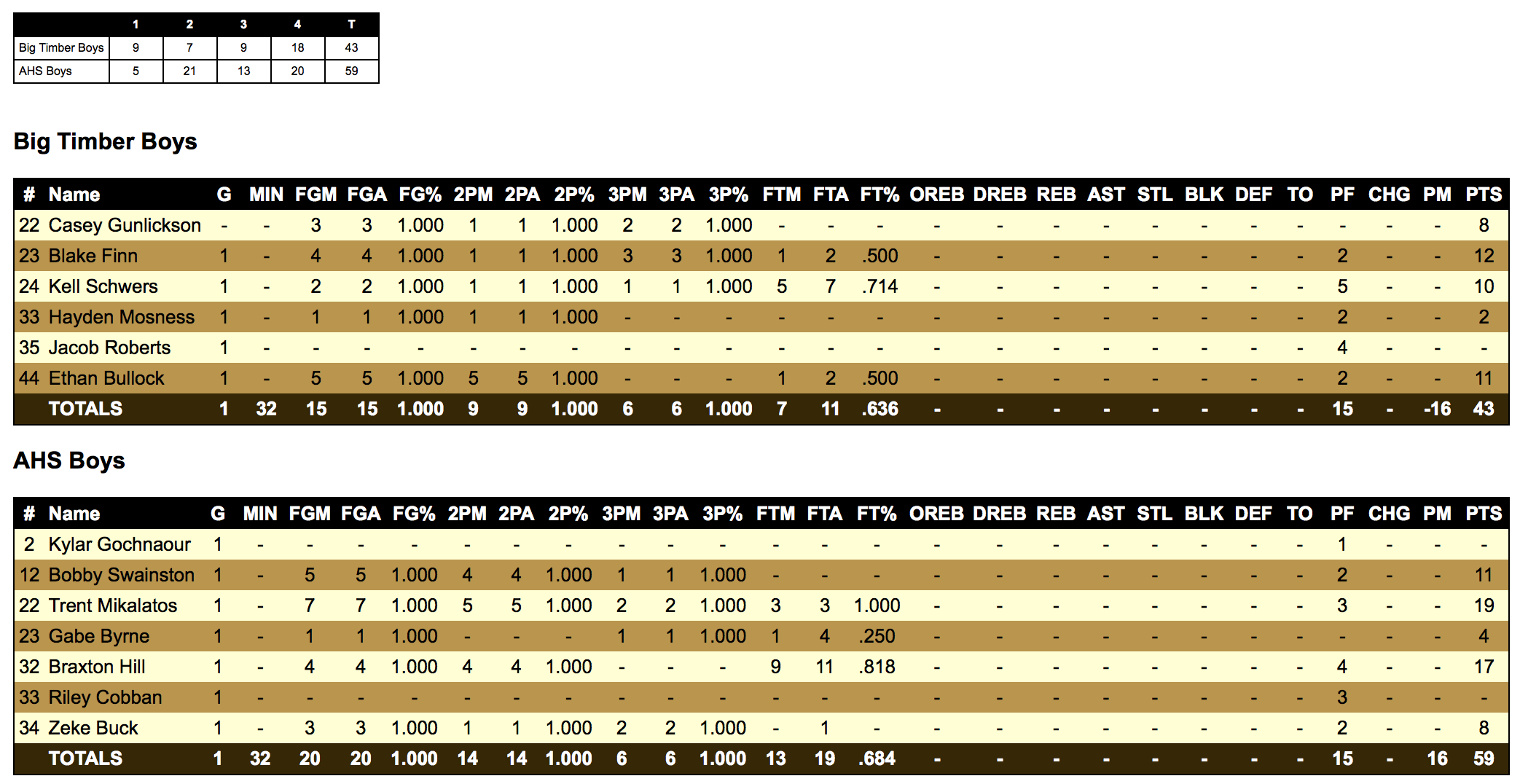 Enter ad code here