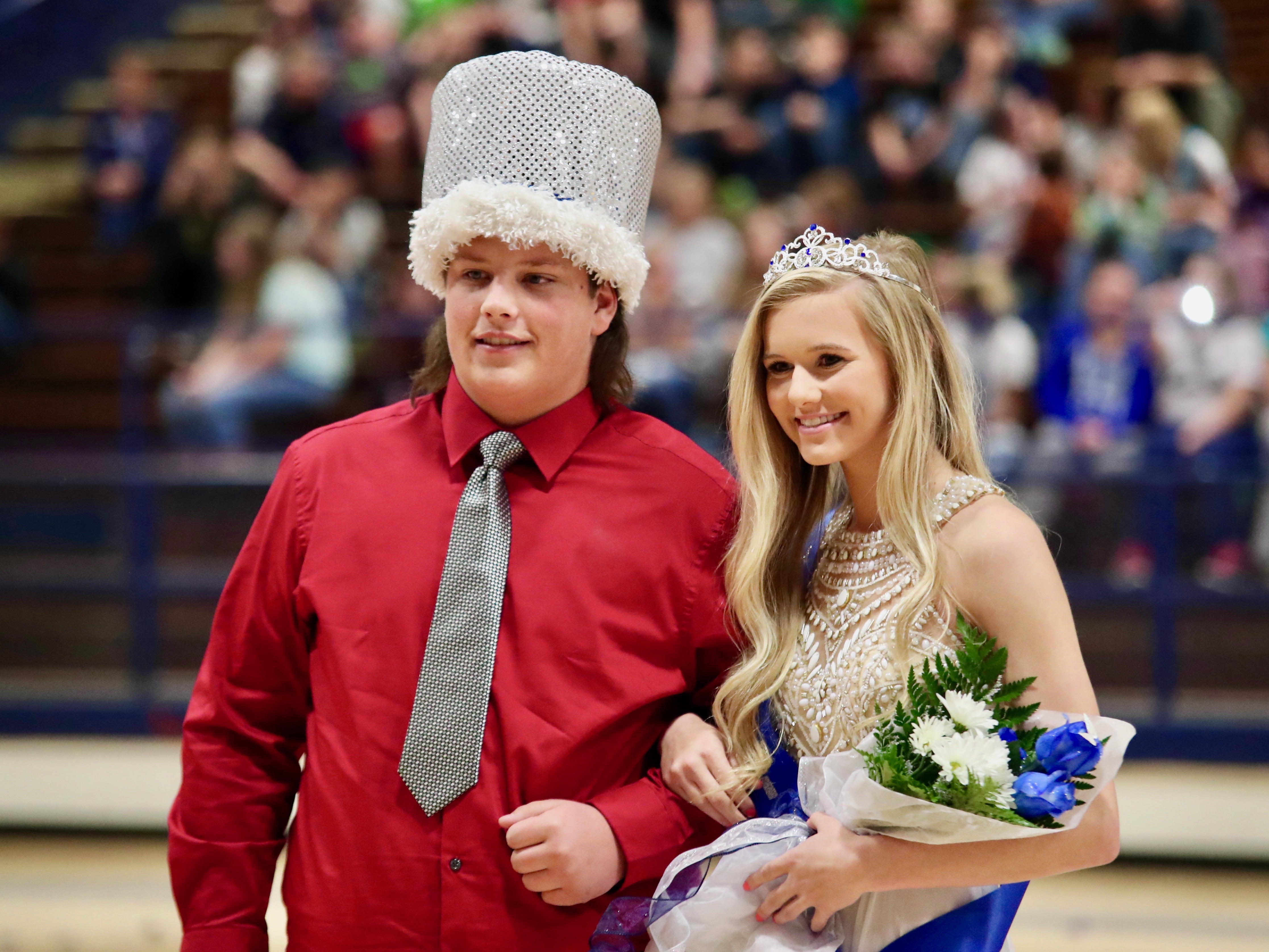 (King and Queen Landon Forsberg and Sydnie Peterson. All photos copyright Copperhead Country Media)
Anaconda's 2017 royalty and the annual parade through downtown Anaconda kicked off Friday's celebration of AHS Homecoming festivities. The Copperheads will take on Florence tonight at 7 p.m. to culminate the week. Live coverage can be heard at http://copperheadcountry.airtime.pro
Seniors Landon Forsberg and Sydnie Peterson were named Homecoming King and Queen during the assembly at Memorial Gymnasium this afternoon. The rest of the royalty are as follows:
Seniors:
Matt Ryan and Olivia McQueary and Braxton Hill and Rylee Jo Johnson.
Juniors:
Cooper Ignatian and Erin Chapman.
Sophomores:
Kai Bauer and Claire Miller.
Freshmen:
Garrett Puyear and Briana Puyear.
Below are photos from the assembly and parade.
Enter ad code here