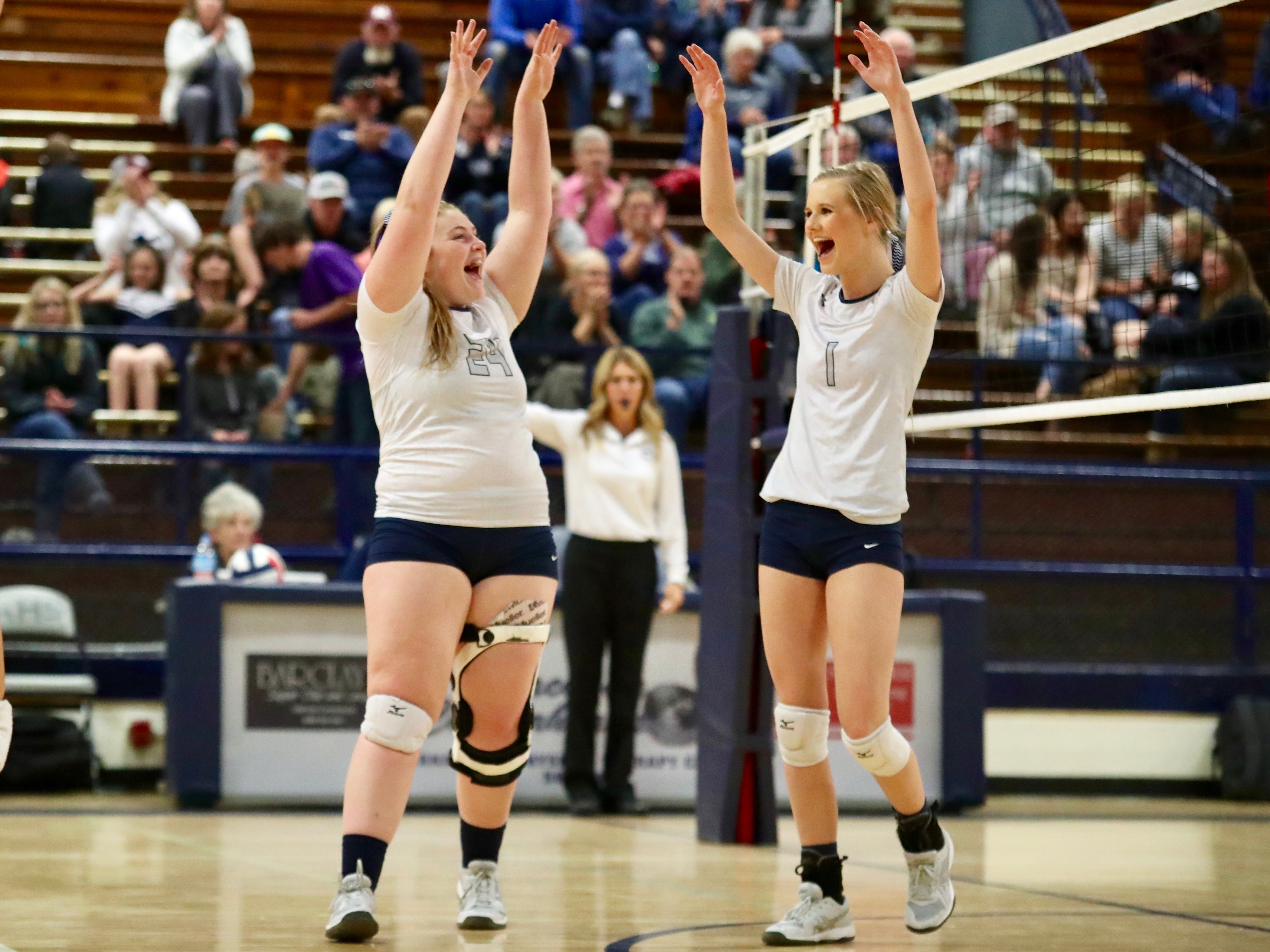 Anaconda kicked off the 6B district season in thrilling fashion Thursday night, coming from behind late in Game 5 to record the 25-22, 25-12, 21-25, 21-25, 15-12 over Missoula Loyola at Memorial Gymnasium.
Led by a career night from senior Sydnie Peterson with a game- and career-high 16 kills, 13 assists, 12 digs and five aces, Anaconda improved to 3-5 overall and 1-0 in 6B play.
"She's coming through for us, she hit some big shots for us tonight," said head coach Shane Jorgensen.
Anaconda was up big after the first two games highlighted by a 13-point win in Game 2. Loyola found some life and managed to square the match at 2-all after back-to-back 25-21 wins. And after a 11-9 deficit in Game 5, Anaconda had its work cut out for themselves.
After a service error by Loyola, Peterson tied it up at 11-all on her 15th kill of the evening. Senior Johanna Forsberg put the Copperheads up for good on the next possession, putting down an errant pass. The teams traded side outs when Peterson ended the match with a backside kill off the Loyola double-block that sent the home team into a frenzy.
"As much as I didn't want to go five games, this is way better than practice," Jorgensen said. "We really need court time and playing our JV — even though they play us well in practice — but you don't get that court experience like we had tonight."
Defensively, Anaconda recorded 116 digs led by Kelsie Oxnam's 30, Johanna Forsberg's 25 and Claire Miller, Carley Fink, Lindsay Seitzinger and Peterson with 12 apiece. Fink also led the team with 17 assists.
Anaconda had their troubles at the service line even though they recorded 12 aces led by Peterson and Oxnam with five each. Jorgensen agreed it was more situational than anything.
"We missed some big serves at big times in the match," he said. "I blame myself for that as well. We have to be smarter in those situations."
Loyola was led by Sam Clevenger's 13 kills, Jacy Joby with 29 assists and five aces and Megan Tribble's match-high 40 digs.
Anaconda will be back in action Tuesday when they travel to Butte Central for their final nonconference match of the season before returning home to host 6B district foe Florence on Thursday.

Enter ad code here