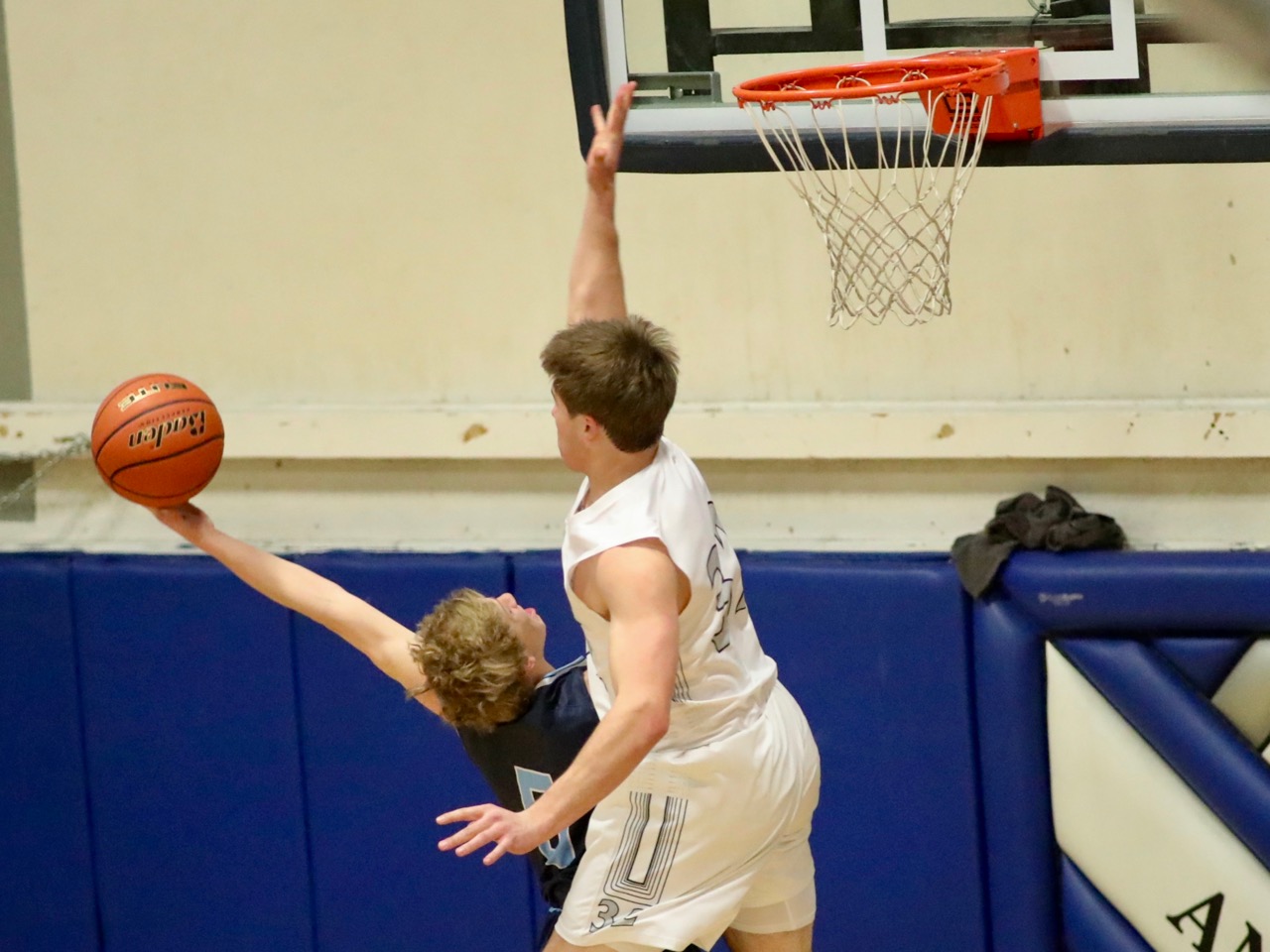 In the first four quarters, the top two teams in the 6B were tied at end of every one of them. But in overtime, Loyola couldn't keep pace.
In an emotional game that was best described as bananas, Anaconda pulled away late from the free throw line for a 64-60 6B win Tuesday night at Memorial Gymnasium that left them tied atop the league standings with Loyola.
However, Loyola will be toting the No. 1-seed in the Western B divisional after winning the point differential tiebreaker thanks to a 73-62 win over the Copperheads Jan. 13 in Missoula.
The teams scored 13, 14, 12 and 15 points, respectively, in the first four quarters. Last year, these two played two overtime games against each other, proving the rivalry and matchup is always worth the price of admission.
Anaconda (14-4, 6-2) led by as much as 10, 49-39, after Braxton Hill reigned in a 26-footer with 4:15 left in the fourth, but no lead was safe for either team all night.
Loyola's Scotty Twite was unconscious from behind the arc, hitting a game-high four treys including one to tie the game in regulation with :05 left. Hill had a chance to win it at the buzzer, but his baseline jumper over two defenders didn't fall.
In the overtime, Hollenback scored the first two off the tip to give Loyola the early lead. Anaconda regained the lead in back to back trips on offense with Hill making 1-of-2 from the free throw line and a jumper, giving them a 57-56 lead.
On the next trip, Anaconda got one of the biggest shots of the game to fall for sophomore guard Michael Galle on a contested corner trey to build the lead to four at 60-56. From there on, an off balance floater by junior Zeke Buck and free throws by Kylar Gochenour iced the win.
Hill led all scores with 30 including making his first 10-of-11 free throws. The last miss ended a school record 29-in-a-row made for the senior spanning back three games (Florence, Butte Central, Troy and Loyola). It was his sixth 30-point game in his career.
Trent Mikalatos added nine, Bobby Swainston tacked on eight, Gochenaour had seven and Galle and Buck had five for Anaconda.
For Loyola, Twite led three in double-figures with 21, David Koppang had 13 and Joe McElroy ended with 11.
With the No. 2-seed, Anaconda will take on Eureka in the Western B Divisional tournament at Ronan next Thursday at 9:40 a.m. Live coverage will be available on copperheadcountry.airtime.pro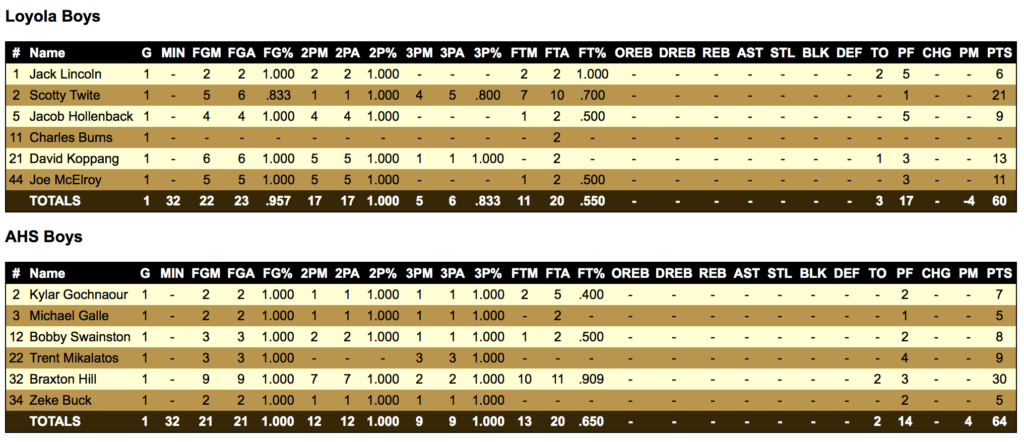 Enter ad code here