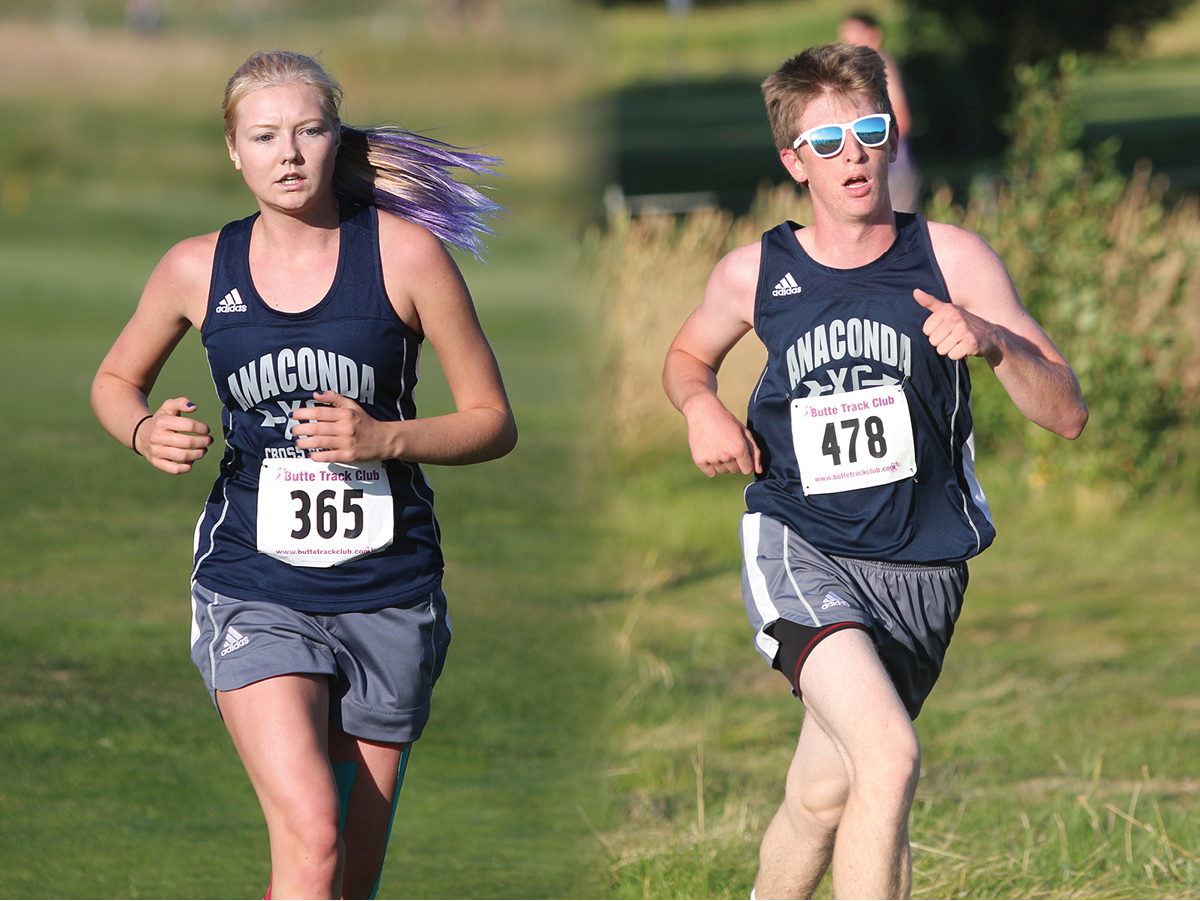 Senior Sarah Griffis parlayed her own third place finish into one for the Copperhead girls during the Butte Central Invitational Tuesday afternoon at Fairmont Golf Course.
Griffis came it at 22:26, 32 seconds behind Butte High sophomore Aubrey Corcoran. Dillon's Madalen Shipman, daughter of former Copperhead multi-sport athlete Kathy (Stergar), was second.
Freshman Cora Pesanti cracked the top 15, finishing 11th with a time of 24:12. Sabrina Hofland (16th), Morgan Gates (38th) and Ashley Gates (39) all contributed to the third place finish for Anaconda.
On the boys' side, Anaconda took fourth out of eight qualifying teams led by junior Leroy Wilson and senior Tyler Farmer in 12th and 13th place, respectively.
Ryder Hoffland (24th), Henry Phillip (27th), Ryan Hessler (31st) and Troy Mitchell (35th) contributed to the Copperhead team score.
For a complete recap of all individuals and teams, click the link below.
Enter ad code here