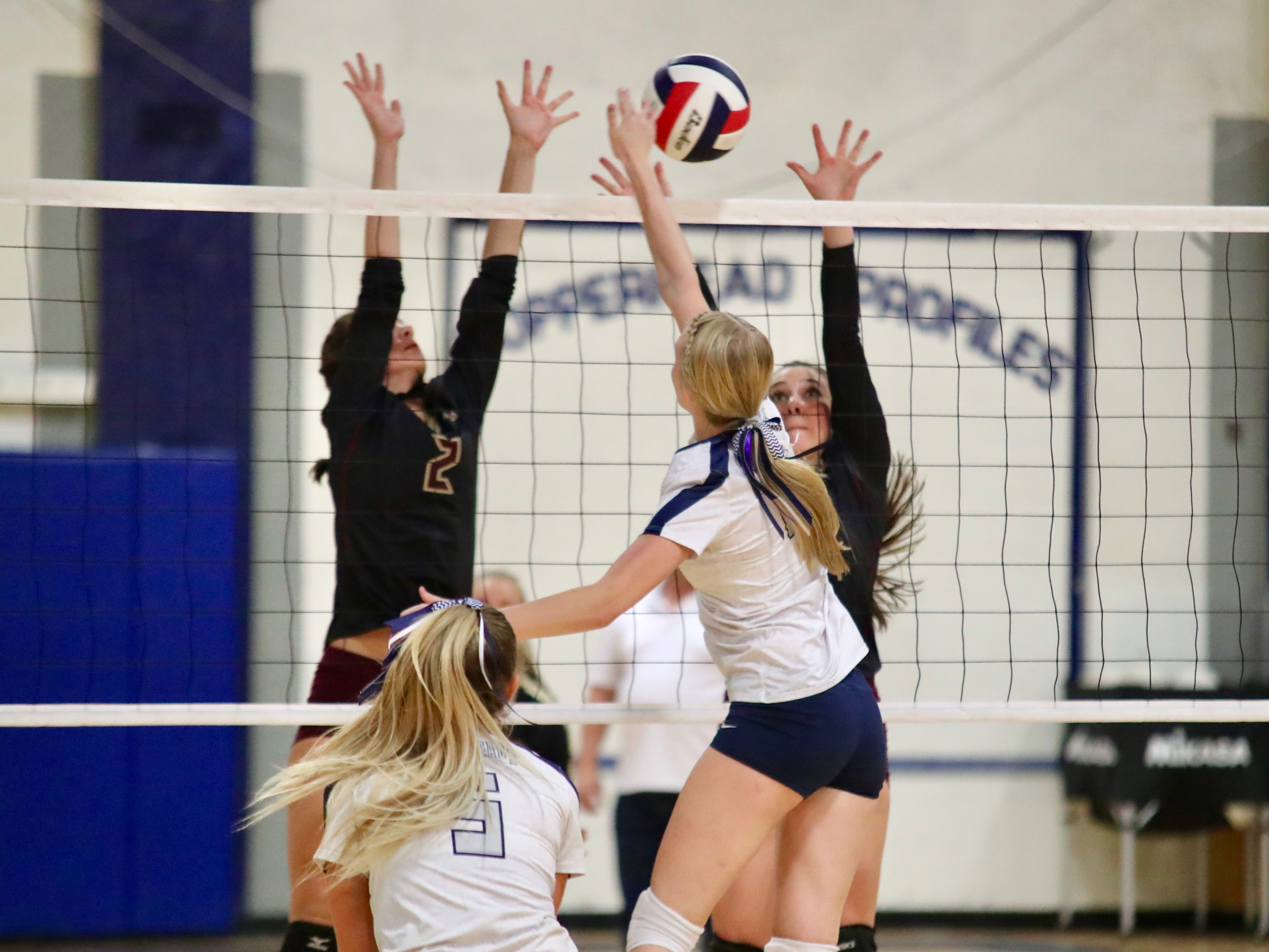 (Middle blocker Arieona Mattson records the kill in Game 2 through the double block of Florence. PHOTO COPYRIGHT COPPERHEAD COUNTRY)
At times, the Copperhead defense didn't know what, or who, hit them.
Attacking with power and precision, Florence took down Anaconda 25-14, 25-13, 25-19 in straight sets in a battle of 6B unbeatens Thursday night at Memorial Gymnasium.
Jorgensen didn't hesitate to compliment Florence after seeing them front and center.
"Wow, they hit hard," head coach Shane Jorgensen said bluntly afterwards. "We did get some touches on balls but when you have that many quality athletes, they are tough. They are a fun team to watch."
The Lady Falcons slammed home 37 kills led by 12 apiece by Sarah Hopcroft and Shannon Byrne. And even with recording a meager 87.7 service percentage they still managed 10 aces led by Hopcroft's five.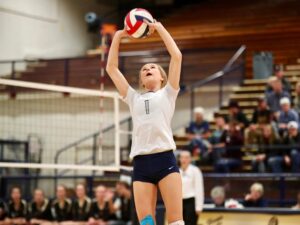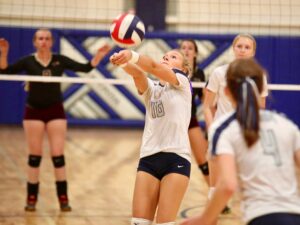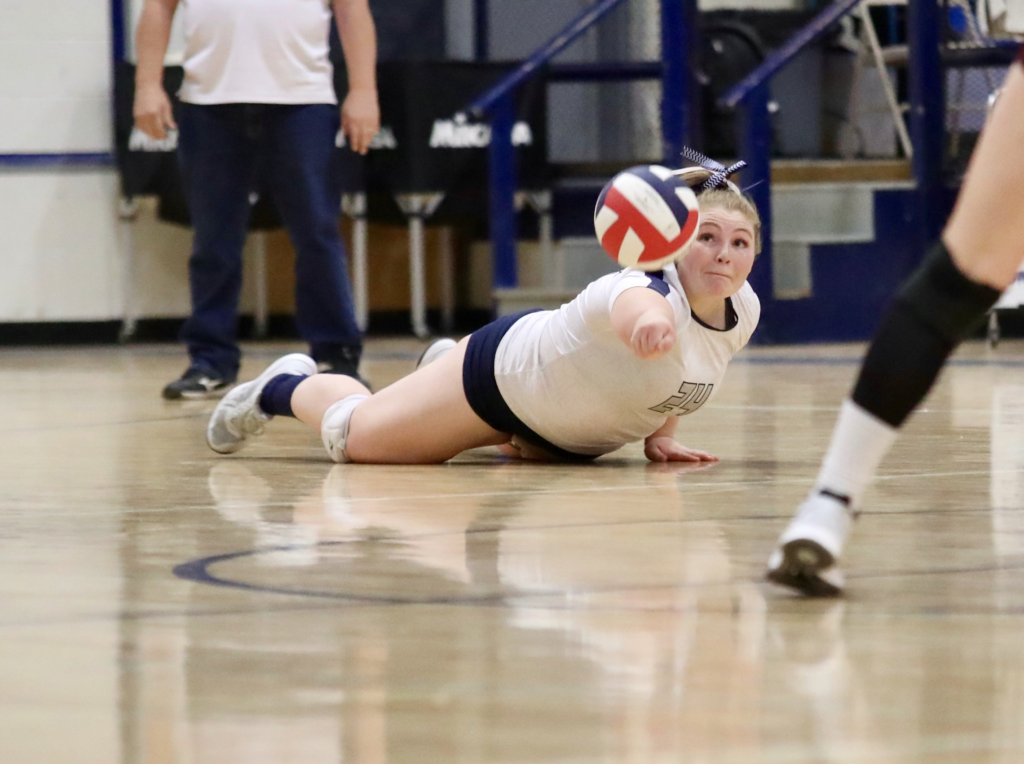 Anaconda recorded just 33 digs on 85 Florence attacks, led by Johanna Forsberg and Kelsie Oxnam with seven each.
With decisive wins in the first two games, Anaconda could've folded up camp and headed home. However, they showed a glimpse of scrappy play down the stretch that left an impression of coach Jorgensen.
"Even the balls I thought were down we got up, we showed a lot of hustle," Jorgensen said. "We're still having a lot of communication problems, we should be getting to know one another by now."
Offensively, Anaconda managed just 14 kills on 82 attacks led by Sydnie Peterson's four and Oxnam and Claire Miller with three each.
Anaconda will be back in action Saturday with a trip to Mission for another 6B district matchup.
Complete stats for both teams are listed below.
Enter ad code here