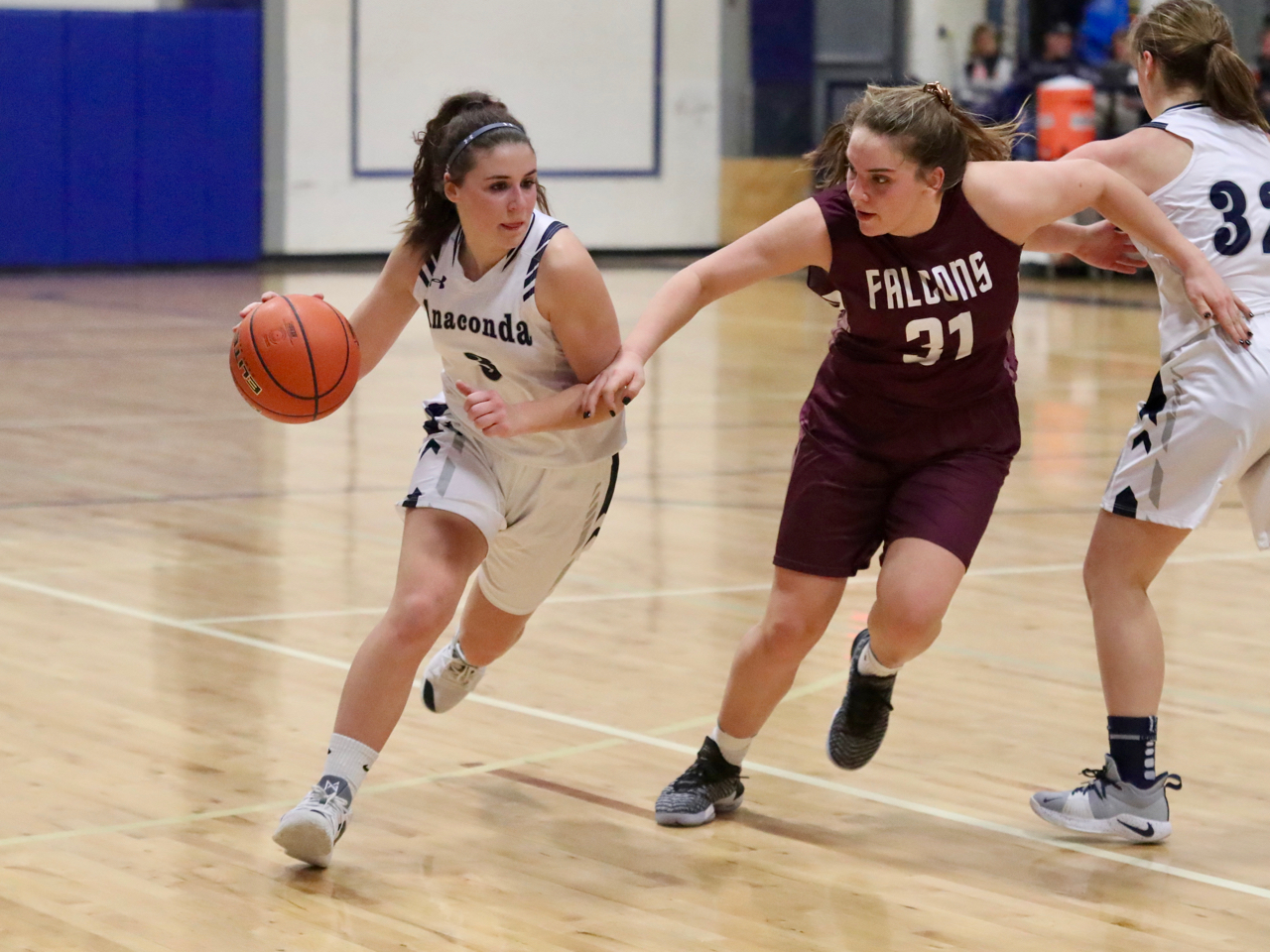 ANACONDA — Led by three in double figures, Florence built a big lead early in the third and pulled away down the stretch to stay undefeated in 6B play and knock off Anaconda 57-43 Saturday at Memorial Gymnasium.
Senior and MSU-Billings commit Danielle Zahn had a game-high 16 and seniors Rilee Mangun and Makenna Liles each added 15 to pace the Falcons (5-2, 3-0).
In the first half, Anaconda just wouldn't go away. They led early 4-3 and contributions from three freshman including balanced scoring from the upperclassmen kept it close.
Freshman Alyssa Peterson and Sami Johnson each had five while Kora Kelly added two to help fill the void left by injured starter Lindsey Seitzinger who was ruled out before the game. Junior Isabel Saltenberger paced the 'Heads with 10 points followed by senior post Arieona Mattson's eight. Junior Logan Stetzner and sophomore Megan Reich added five apiece as well. Junior Claire Miller may have only scored three points, but was a rebounding matchup nightmare for the Falcons.
Down by four with the ball and 30 seconds left in half, back to back turnovers leading to scores pushed the lead to 33-25 for the Falcons. They would never look back.
Anaconda (2-6, 1-1) was in deep foul trouble early, leading to 26 free throw attempts. Fortunately for the Copperheads, the Falcons only connected on 12-of-26 (46.2 pct.) from the charity stripe.
Anaconda will be back in action Tuesday when they travel to Butte Central for a girls/boys doubleheader starting at 5:30 p.m. It will be televised statewide on SWX and also broadcast live on http://copperheadcountry.airtime.pro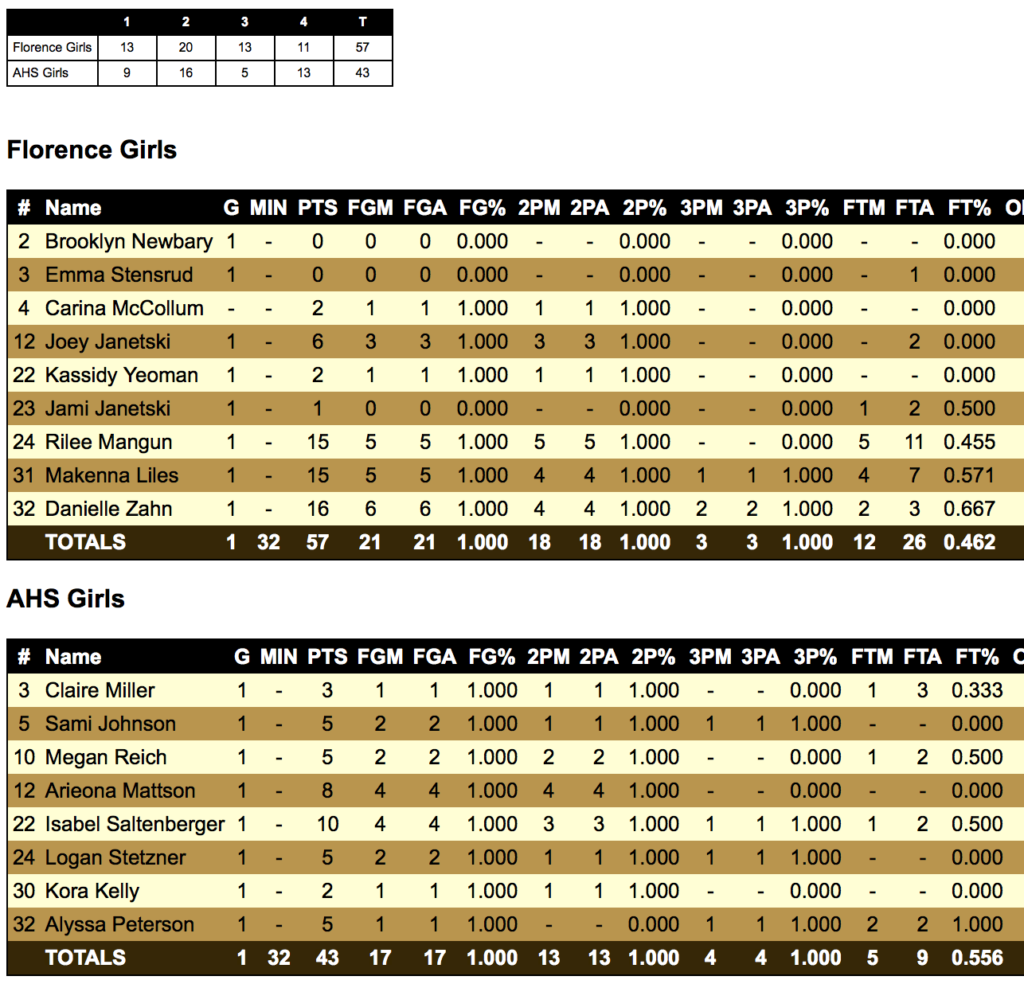 Enter ad code here