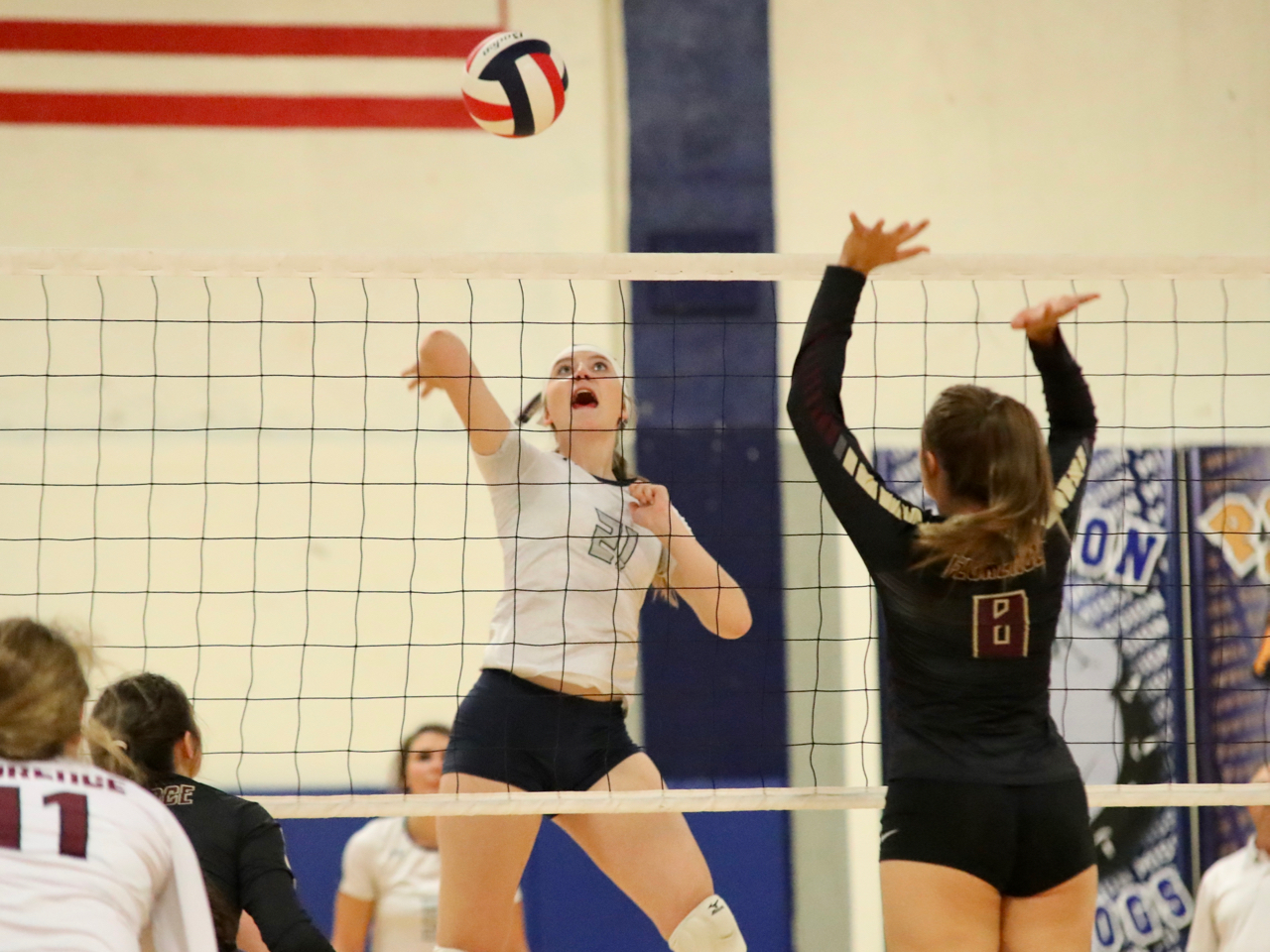 Anaconda's Homecoming match couldn't have come against a tougher opponent.
The reigning runner-up at the Class B State tournament never allowed Anaconda to get comfortable in front of a lively crowd, taking down the 'Heads in straights sets 25-16, 25-19, 25-13 Thursday night at Memorial Gymnasium.
The loss dropped Anaconda to 5-6 overall and 0-2 in 6B play.
Head coach Shane Jorgensen was complimentary of his young team following the game while also recognizing the juggernaut Florence has put together led by 5-9 junior Sarah Hopcroft.
(Stats were not made available by Florence).
"I tell you what I thought we did pretty well against them," Jorgensen said. "We took her out of her game and made her start tipping and pushing the ball."
Although Anaconda only recorded four total blocks, the pressure at the net was evident. Junior Isabell Saltenberger led the team with three blocks (1 solo, 2 assists).
Offensively the team tallied 21 kills led by sophomore Brianna Puyear with six. Senior Arizona Mattson and junior Logan Stetzner each had four.
The Copperheads put together one of their best serving matches this season, committing just four errors on 50 attempts (92 pct.). Junior Clair Miller has two of the teams four aces.
Miller also led the team defensively with 12 of Anaconda's 43 digs, followed by eight from freshman Malia Harris and six each by Stetzner and sophomore Aubrey Tuss.
Stetzner also led the team with 13 assists, complimented by junior Macy Matosich's six.
Below is the complete Anaconda stat sheet.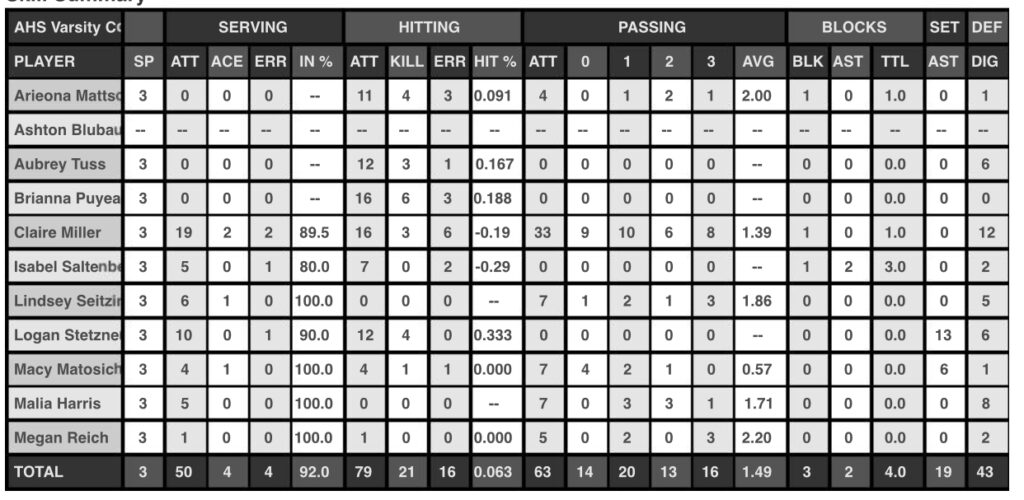 Enter ad code here