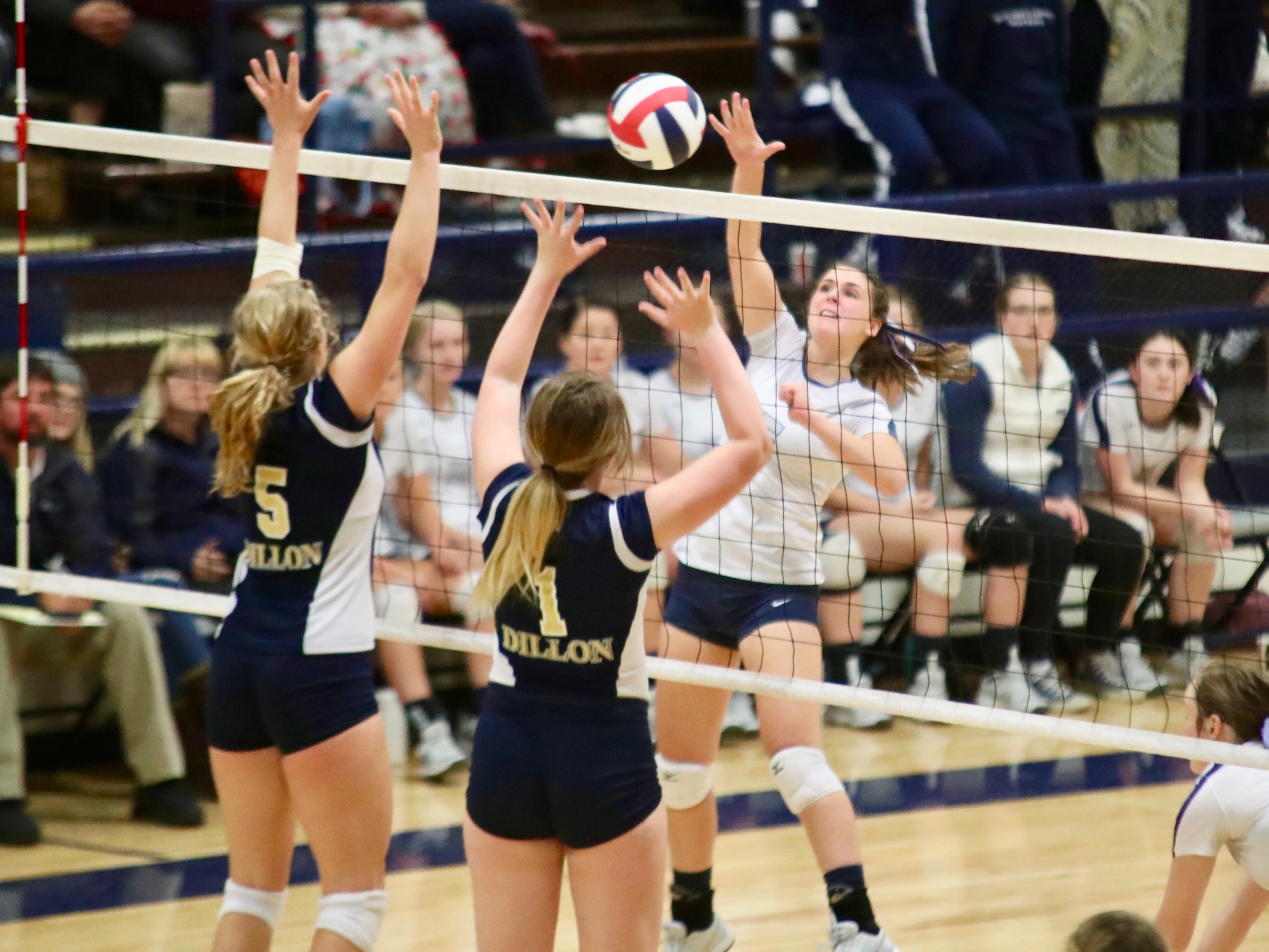 When the Beavers bus arrived in Anaconda this afternoon, many breathed a sigh of relief.
Yesterday, all Beaverhead Country schools were evacuated when two students came to the high school with loaded revolvers. Tonight, the Lady Beavers put all of that commotion behind them for a 25-20, 25-22, 21-25, 25-14, non conference win over their former Southwestern A rival Tuesday night at Memorial Gymnasium.
Putting that surreal threat behind them was important, according to head coach Angela Racicot.
"It was definitely an eerie situation, something you're never really prepared for," Racicot said after the match.
Although they proved to be the better team tonight, Dillon never could quite shake Anaconda even after taking a 2-0 lead.
"We missed on some serving, it cost us in the first two matches," said Anaconda head coach Shane Jorgensen. "We've been better from the service line recently, but put a few balls in the net in key spots."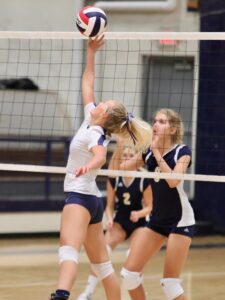 Anaconda stayed alive with a 25-21 win in Game 3, but that good feeling was short lived. Over passes and an overpowering front line of Dillon with free swings was too much for the 'Heads to keep up with.
Jorgensen pointed to a change in momentum when a net call he disagreed with was given to Dillon early in Game 4.
"We lost a little bit of momentum right there," Jorgensen said. "You could see the air come out of our sails."
Of Dillon's 43 kills, senior Brynley Fitzgerald recorded a match-high 14 including five of the Lady Beavers' eight aces.
Anaconda sophomore Claire Miller led the team with six kills and three blocks. Kelcie Oxnam and Johanna Forsberg chipped in with five and four kills, respectively. Of the 18 Anaconda assists, Sydnie Peterson had nine and Carley Fink eight. Both teams recorded 73 digs led by Dillon's Kyndall Petersen's 26 and Oxnam's 23 for the Copperheads.
Anaconda plays in their final nonconference match of the season Thursday when they host archrival Butte Central at Memorial Gymnasium.

KILLS — Dillon 43 (Brynley Fitzgerald 14); Anaconda 24 (Claire Miller 6). ASSISTS — Dillon 39 (Tynn Christiansen 24); Anaconda 18 (Sydnie Peterson 9, Carley Fink 8). ACES — Dillon 8 (Fitzgerald 5); Anaconda 8 (Arieona Mattson 3, Peterson 3). DIGS — Dillon 73 (Kyndall Petersen 26); Anaconda 73 (Oxnam 23). BLOCKS — Dillon 3; Anaconda 4 (Miller 3).
Enter ad code here