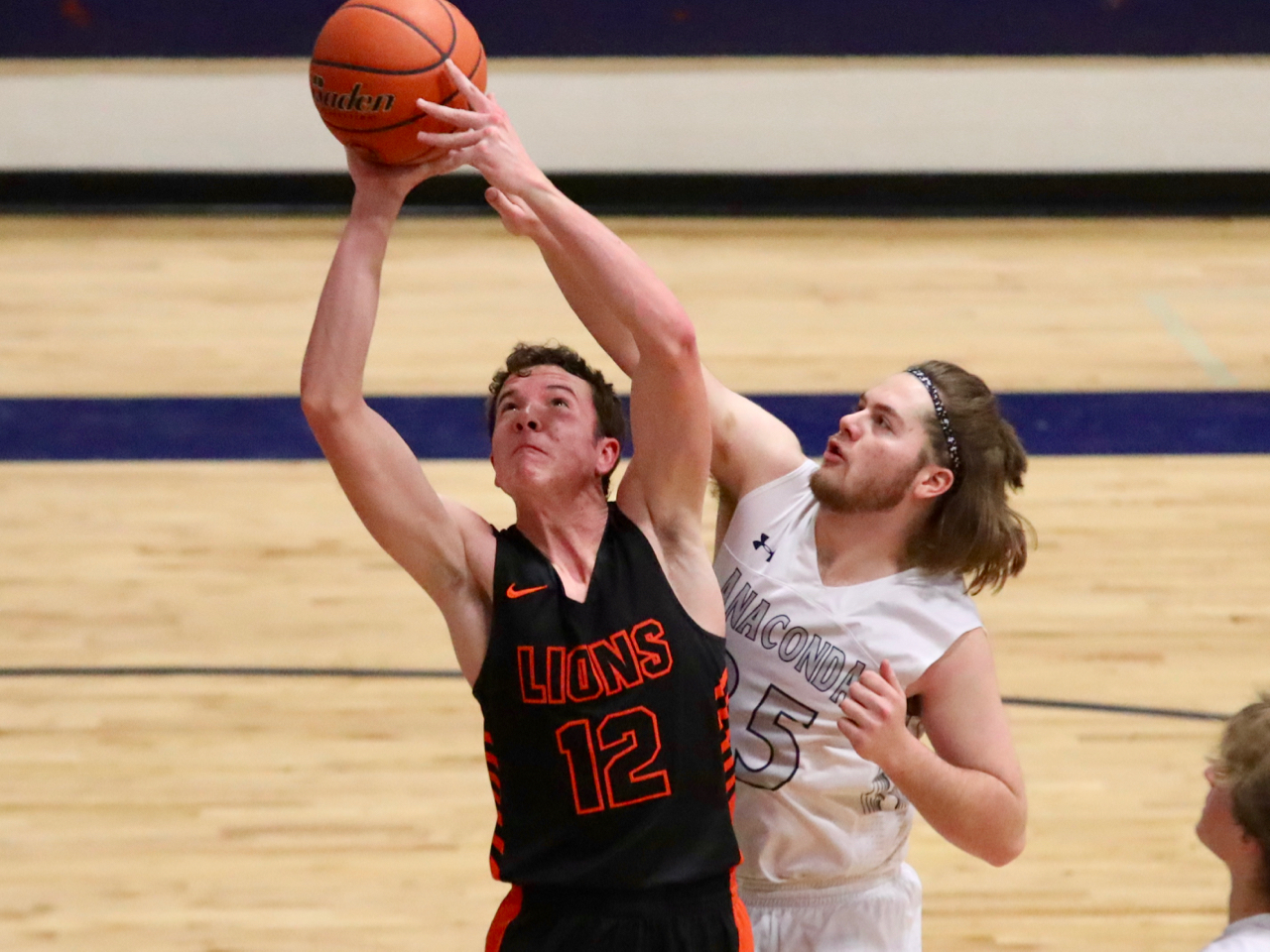 Finishing with just four players — one of which could only play on the offensive side of the floor due to an injury — Anaconda took down Eureka 54-34 Saturday at Memorial Gymnasium.
With an already short bench at the start of the game, the Copperheads were faced with a dilemma in the final minutes. Dylan Smith, Eli Saltenberger and Michael Galle all fouled out leaving Anaconda with four players. Peyton Klanecky, playing in an emergency role only after rolling his ankle in the JV game prior, was forced into action and played only on the offensive side of the floor.
Fortunately, it didn't matter.
Led by freshman Eli Saltenberger and sophomore Braedon Sawyer's team high 11 and junior Leroy Wilson's 10, Anaconda (2-10, 1-3) earned their second win of the year and first against a nonconference opponent.
Anaconda's defensive mixture of a matchup 2-3 and 1-3-1 half court zones shut down the Lions. In the third that pressure held Eureka without a field goal until a Jake Kindel bucket with 12 seconds remaining, outscoring the Lions 11-3.
A game with 44 total fouls called was bound to result in foul shooting. Neither team took advantage from the charity stripe.
Eureka finished 10-of-24 (41.7 pct.) and Anaconda made 13-of-28 (46.4 pct.), well below their season average.
One positive for Anaconda was the balance offensively. Every player suiting up for the Copperheads scored Saturday night.
Jake Kindel led all scorers with 13 followed by Alex Lowe's nine.
Anaconda will be back in action on the road Thursday for a 6B conference doubleheader against Deer Lodge. Both boys and girls games will be broadcast live on http://copperheadcountry.airtime.pro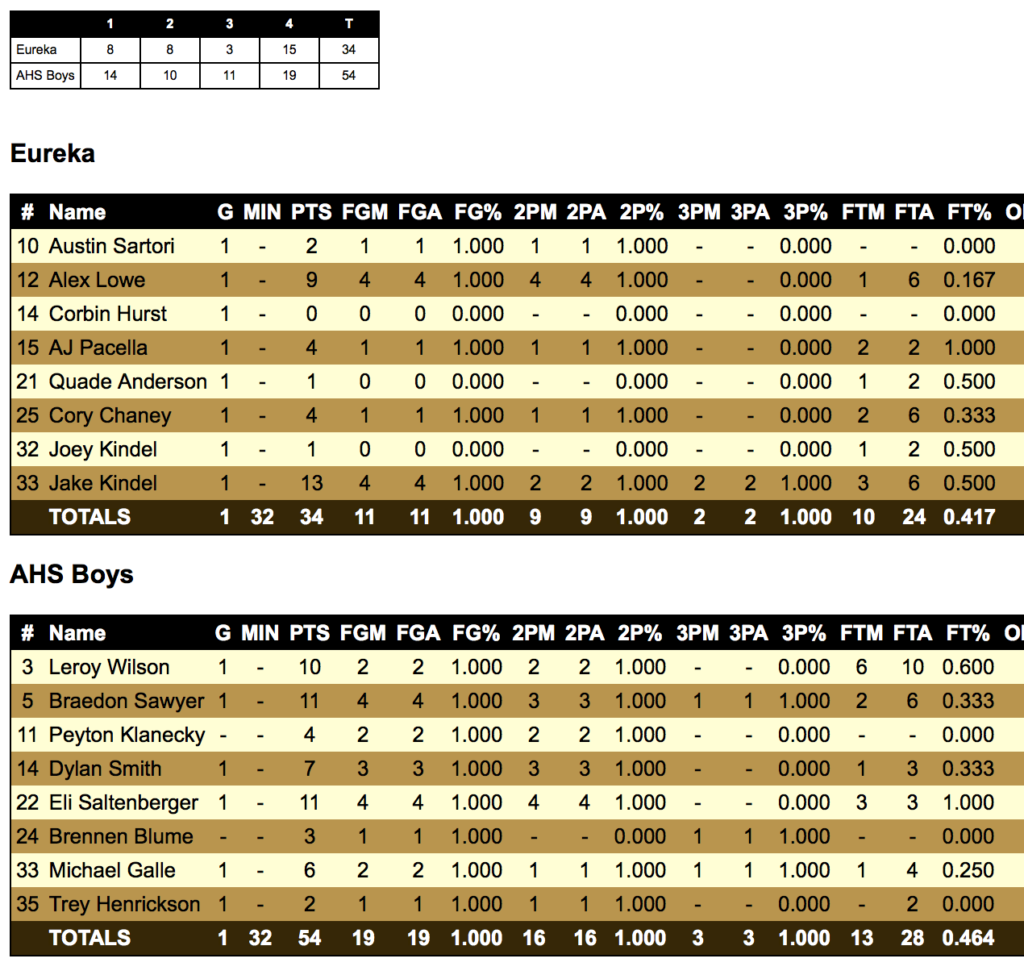 Enter ad code here