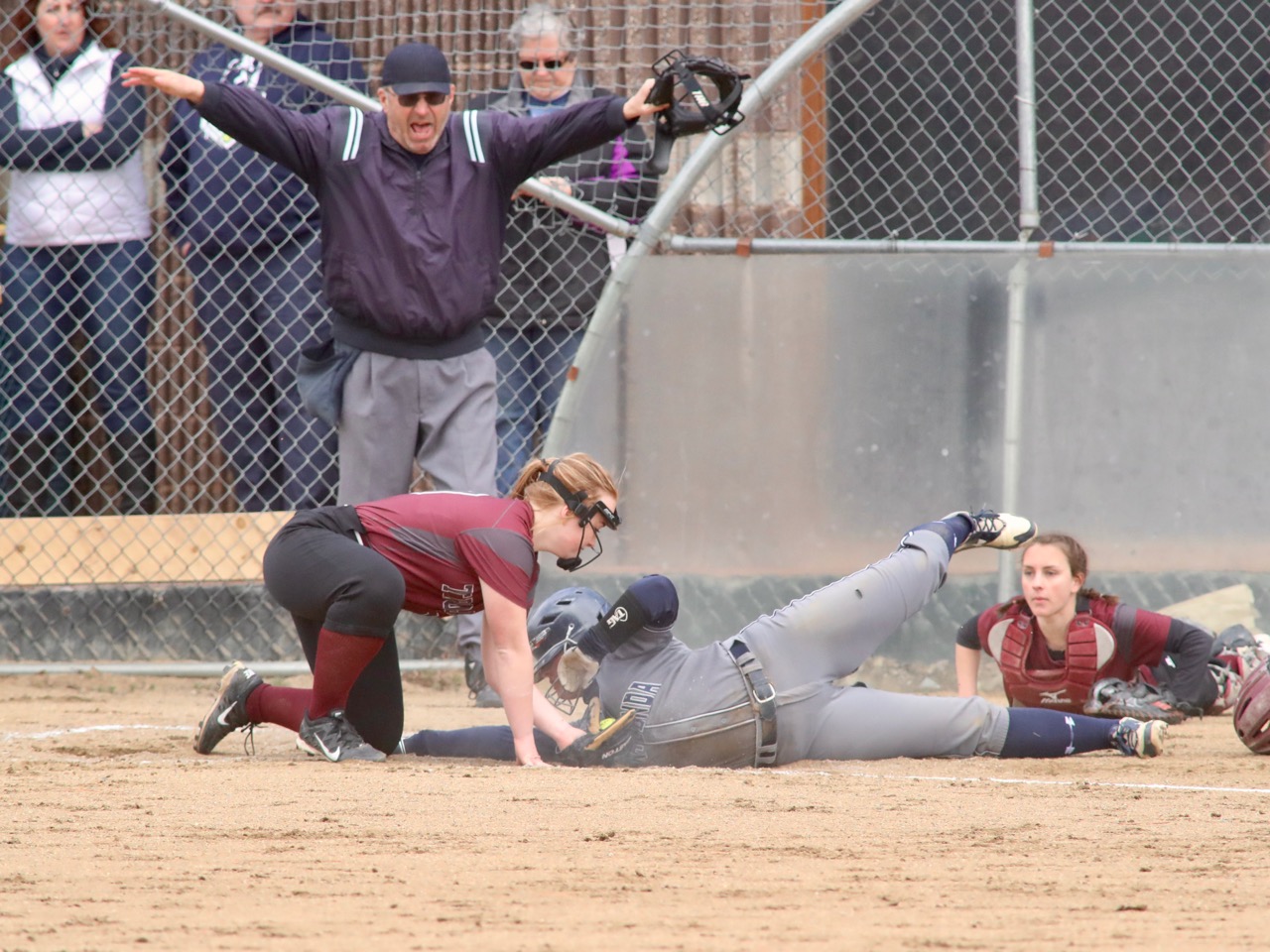 Have a day Aubrey.
Freshman Aubrey Tuss went 2-for-2 with a triple and three RBIs to lead Anaconda past Troy 2-1 Saturday at Charlotte Yeoman Martin Sports Complex.
With the win, Anaconda moved to 2-1 overall.
Anaconda hurler Ashley Gates battled through the cold to fire a three-hitter with 11 strikeouts and just one walk on 80 pitches — 56 of which were strikes — to record the win.
On the other hand, the Troy battery struggled with command. Losing pitcher Mazzy Hermes hit two batters and walked two and reliever Tristyn Winebark hit three more coupled with five errors to give the Copperheads all the help they needed on the base paths.
Offensively, Johannah Forsberg went 1-3 with a double and RBI, Sydnie Peterson had a single and RBI, Reagan Johnson singled and Maddie Collinsworth had a single. Collinsworth made her lone hit count as well and she bolted for home on a past ball in the third and pulled off an athletic head-first slide into home evading the tag by catcher Kaylee Tunison.
Anaconda will be back in action Tuesday when they travel to Florence for a Western B/C conference game.
Troy at Anaconda | Scorebook | GameChanger
Anaconda 12, Troy 1 (f/6)
Troy 100 00 — 1 3 5
Anaconda 026 4x — 12 6 0
Mazzy Hermes, Destiny Biorn (3), Tristyn Winebark (4) and Kaylee Tunison. Ashley Gates and Audrey Forsberg. W — Gates. L — Hermes.
TROY — Tunison 0-2, Izzy Ramerez 1-2, Winebark 0-2, Cammi Finley 1-2, Montana Rice 0-2, Hermes 1-2, Talise Becquart 0-2, Harlee Huisentruit 0-1, Paige Chaple 0-1, Mackenzie Wallace 0-2.
ANACONDA — Erin Chapman 0-3, Gates 0-3, Sydney Peterson 1-3, Johannah Forsberg 1-3, Annie Matosich 0-0, Madison Collinsworth 1-4, Raegan Johnson 1-3, Kelsie Oxnam 0-2, A. Forsberg 0-1, Aubrey Tuss 2-2.
3B — Hermes; Gates. 2B — J. Forsberg. RBIs — Finley; Tuss 3, Chapman 2, J. Forsberg, A. Forsberg, Oxnam, Peterson.
Enter ad code here