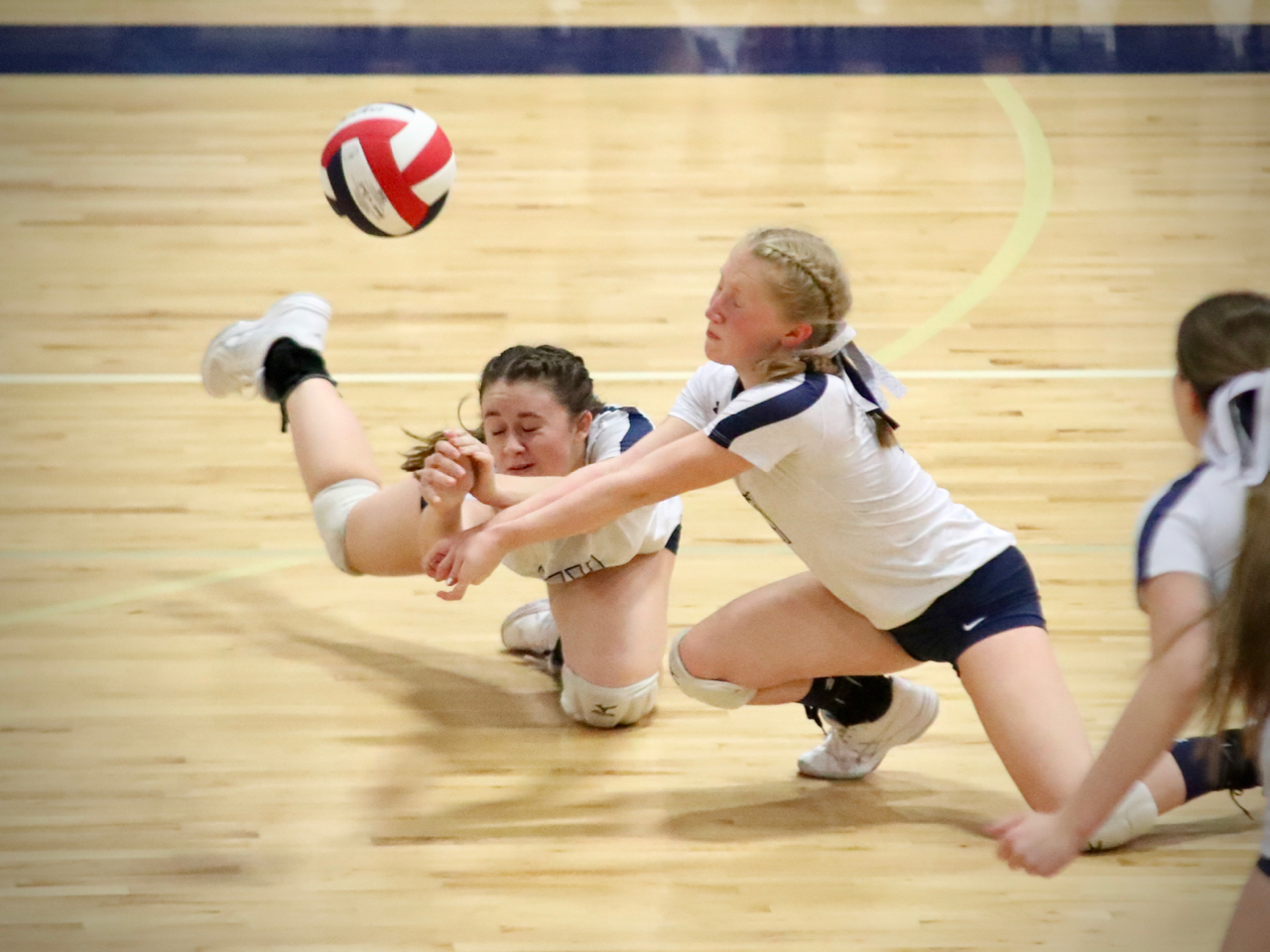 Head coach Shane Jorgensen continues to tinker with his young Copperheads, and with every serve, set and game they continue to show signs of improvement. Thursday was yet another example of the youngsters growing into a team the 6B doesn't want to see.
Sophomores Brianna Puyear and Aubrey Tuss combined for 18 of Anaconda's 31 kills as Anaconda moved to 2-2 in the 6B and 7-6 overall after Thursday's three-game sweep of Loyola at Memorial Gymnasium.
Puyear's team-high 10 kills and remarkable 64.3 hitting percentage once again paced Anaconda's offensive attack. Tuss recorded a season- and career-high eight kills followed by Claire Miller's five and juniors Isabel Saltenberger and Logan Stetzner three each. Miller and Saltenberger also accounted for all four aces with two each.
Defensively, Anaconda recorded 50 digs led by Miller and senior Lindsey Seitzinger with 12 apiece.
Anaconda will be off until next Thursday when they travel to Deer Lodge for a 6B matchup with the Lady Wardens.
Below is the complete stats from Thursday's win over Loyola.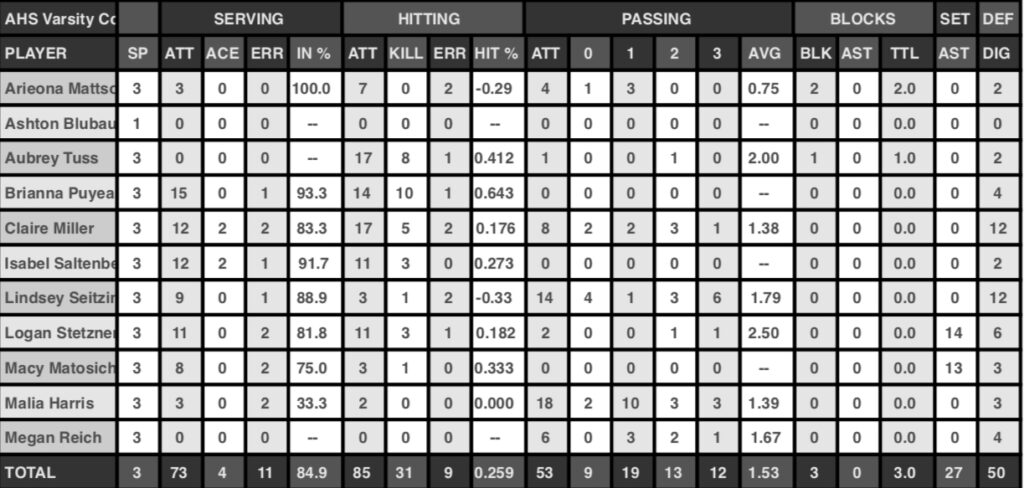 Enter ad code here