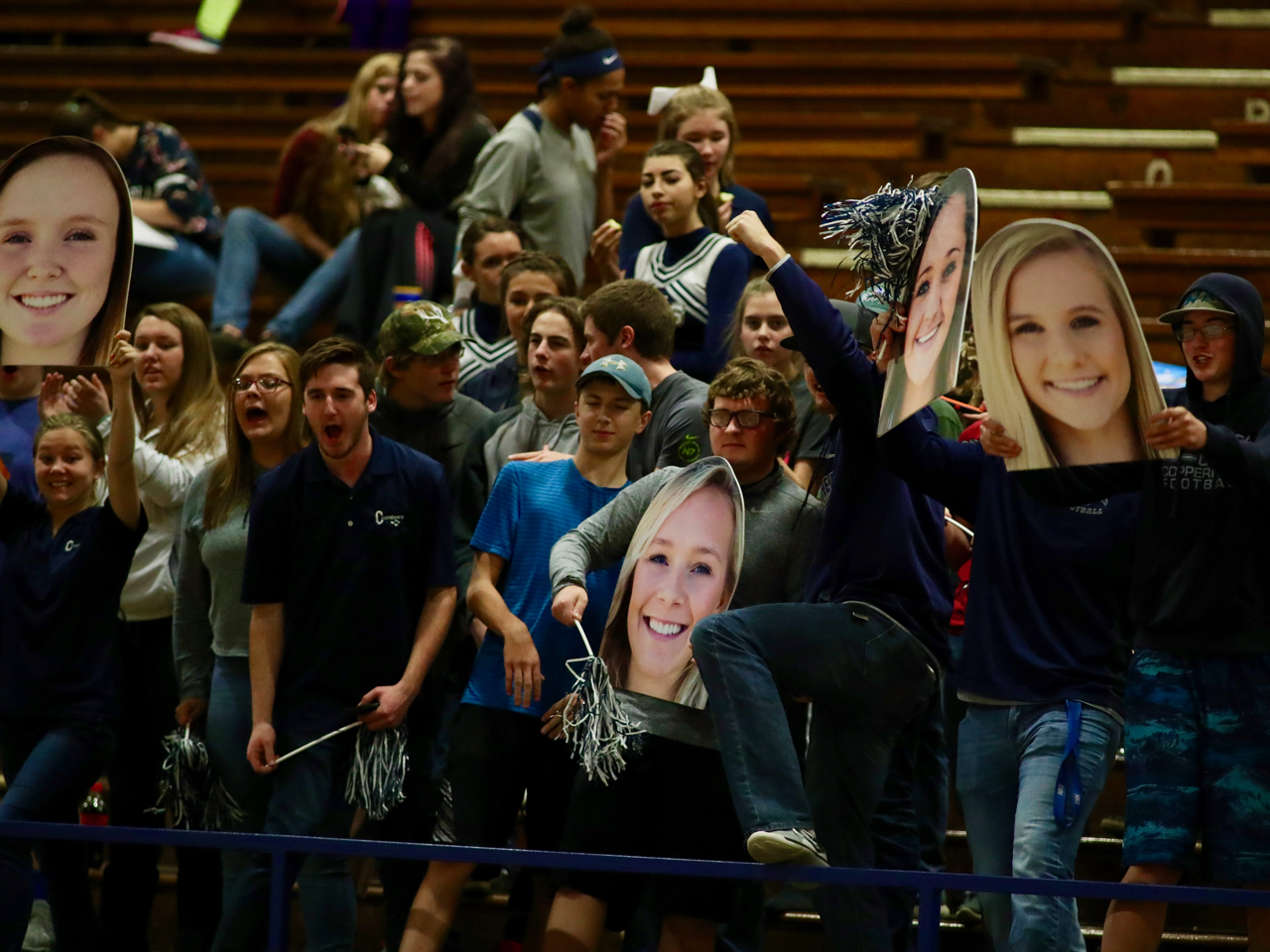 In many instances, the pomp and circumstance encompassing Senior Parents Night becomes more of a distraction than anything. It had the opposite effect Tuesday.
Coming off a five-set loss to Mission earlier this season, Anaconda left no doubt with the 25-16, 25-17, 25-21 sweep in the last regular season game at Memorial Gymnasium.
The win could prove crucial to staying out of a Western B Divisional play-in game (unfortunately the exact standings of the conference aren't known because ADs and coaches for many schools in the 6B and 7B refuse to promote their own student-athletes). Now with the tie breaking edge over Mission, Anaconda's match next Thursday in Deer Lodge could determine the ultimate final automatic seed into the Western B — Florence has the No. 1 seed already wrapped up.
Tuesday's win was the most well-rounded of the season in all categories, many of the seniors crediting their performance to a team talk following some disappointing losses.
"We had a big talk with the team and coach (Shane Jorgensen) and I think that really pulled us together," said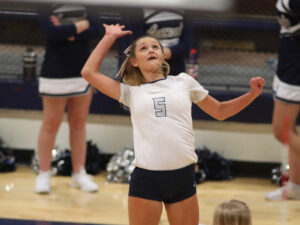 senior outside hitter Kelcie Oxnam, who led the team eight kills along with eight digs, two aces and a block. "We came together emotionally, which brought us a lot closer and more comfortable with each other on the court."
Seniors Carley Fink and Sydnie Peterson recorded 15 and 13 assists respectively, leading to 33 team kills.
"Tonight, we had fun," said Fink, who also recorded a team-high three aces. "In our previous games we would make a few mistakes and let down, but tonight we didn't. We all really wanted to get this win and now that we did it will carry us though the season and hopefully to divisionals."
Senior Rylee Johnson recorded a season-high seven kills, junior Claire Miller had seven and Peterson and Forsberg had six and four, respectively.
"Hopefully the confidence and momentum follows us through the rest of our games," said Johnson, who led the team in attack percentage (.312).
Anaconda will wrap up their regular season next Thursday in Deer Lodge. If Anaconda does need the play-in game, it will be held Saturday, Oct. 28, at Memorial Gymnasium.

Enter ad code here