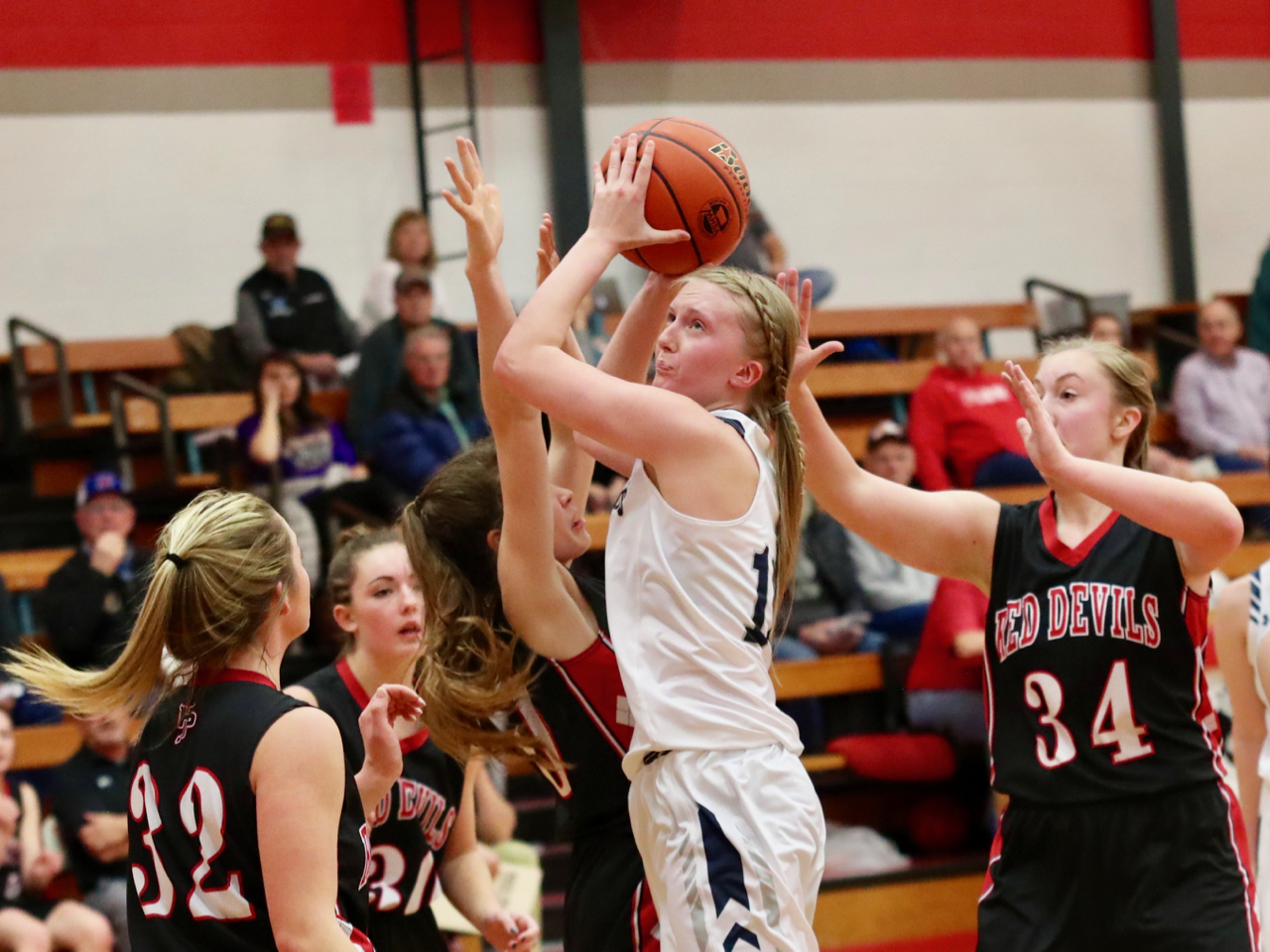 THREE FORKS — Last year it was no secret the Copperhead girls' Achilles heel was from the charity stripe. On Friday in their first game of the 2018-19 season, that's where the game was won.
Anaconda made 17 0f 22 (77.3 pct.) from the free throw line and the game was iced with 4.1 seconds left with junior Logan Stetzner knocking down both ends of the double bonus to secure the win during Friday's opening day of the Imery's Tip Off Tournament.
Stetzner led the team with 12 that included a buzzer-beating trey at the half that gave Anaconda a 27-18 lead heading into the locker room. Senior post Arieona Mattson was dominant on the boards in the second half, helping Anaconda (1-0) hold off the Lady Red Devils.
Huntley's Amanda Cranford almost single-handedly brought the team back from the brink, dropping in a game-high 18 including a late 3-pointer from the corner that cut Anaconda's lead to three, 42-39.
Both Stetzner and senior guard Lindsey Seitzinger missed most of the second half in foul trouble with Stetzner picking up her fourth with five minutes and change in the third. And although the execution without the two ball handlers, Anaconda's defense was up to the challenge.
Junior Isabel Saltenberger scored eight, Seitzinger added three and sophomore Megan Reich finished with two. Two freshman, Kora Kelly and Alyssa Peterson, earned their first varsity points off the bench with six and two, respectively.
The Copperheads will take on Big Timber Saturday at 1 p.m. Live coverage will be available on http://copperheadcountry.airtime.pro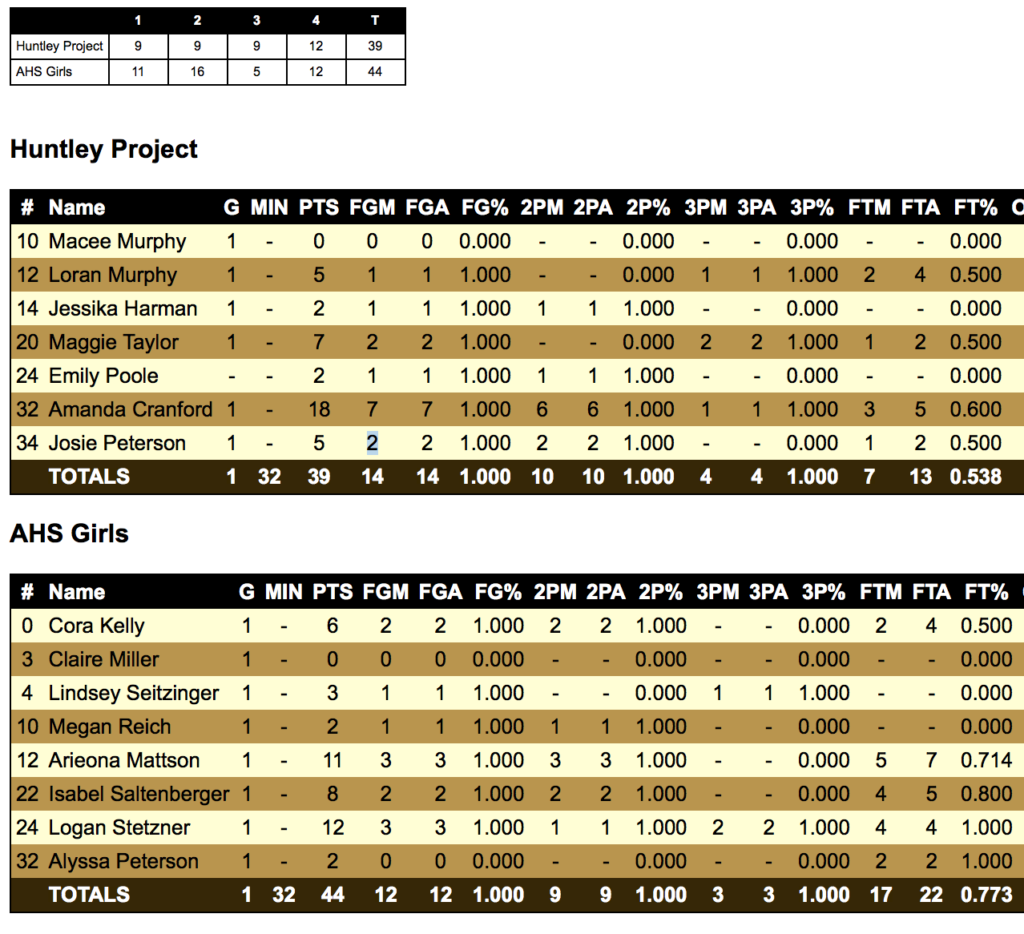 Enter ad code here