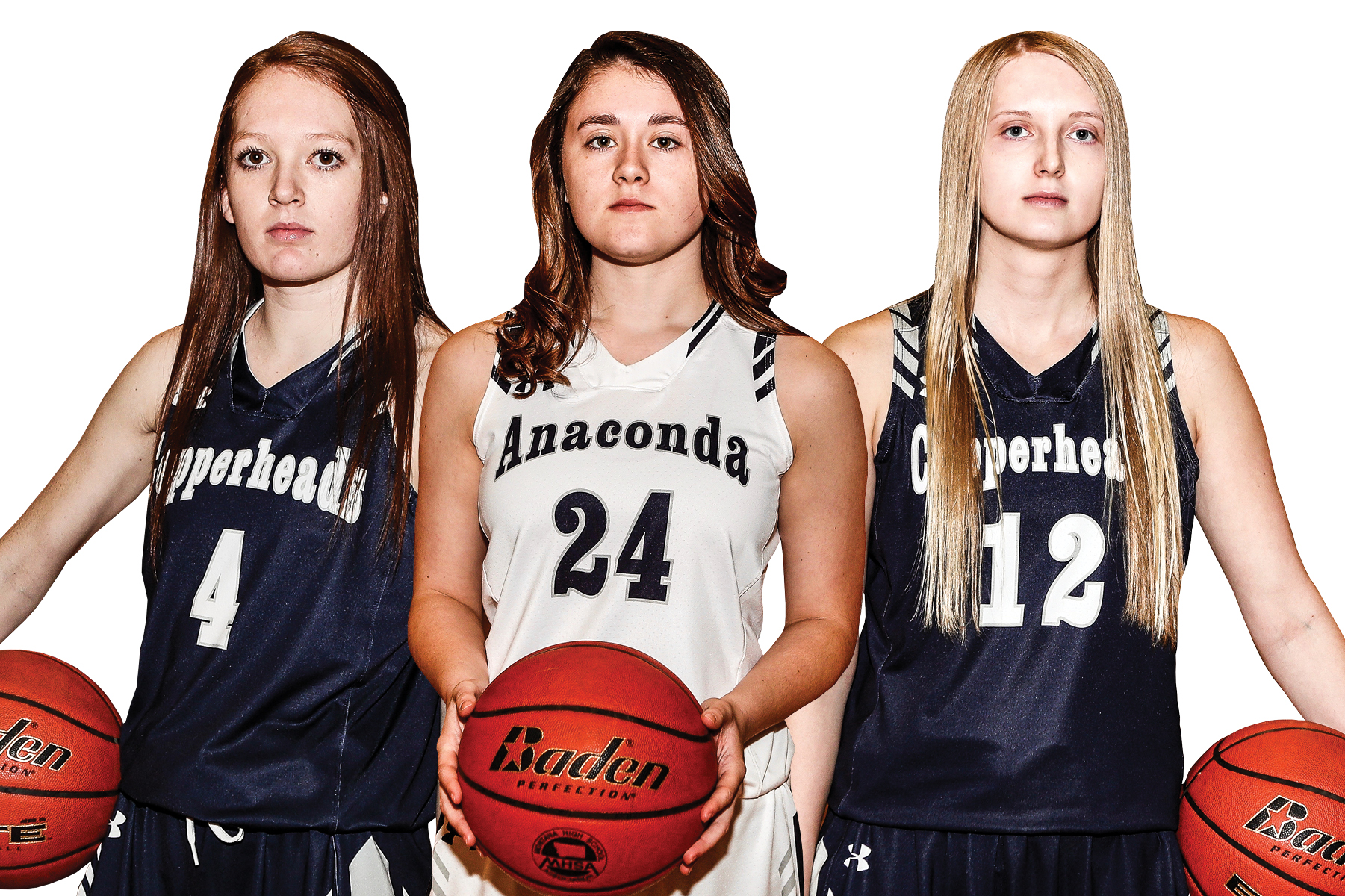 THREE FORKS — The Copperhead girls' and boys' will both get their first real action of the 2018-19 season starting Friday morning at the Imery's Tip Off Tournament played at Three Forks High School.
Both teams are full of new looks, especially on the bench. Former Copperhead players in Rochi Estes and Andy Saltenberger will lead the boys' and girls' teams, respectively, in their first ever games as the head coach.
The Copperhead boys start the tournament off at 10 a.m. taking on Gardiner for their first ever meeting followed by the girls at 1 p.m. against Huntley Project. On Saturday, the girls once again play at 1 p.m., taking on Big Timber. The boys will also meet Big Timber in the final game of the tournament at 8:15 p.m. All games will be broadcast live on http://copperheadcountry.airtime.pro
For the boys, the team isn't quite in a rebuilding state, but it's not far off. Missing Anaconda's all-time leading scorer and four-year starting point guard Braxton Hill and University of Providence redshirt Trent Mikalatos will be tough to overcome, but Estes has a solid nucleus returning that pushed the Copperheads into their second-consecutive State B state tournament appearance.
Anaconda is coming off an 18-7 overall record and disappointing by their lofty standards 0-2 showing at state in Missoula. However, returning juniors Michael Galle, Kyler Gochanour, Leroy Wilson and Dylan Smith, who missed all of 2017-18 with a knee injury, and sophomore Braedon Sawyer should put a quality starting lineup on the floor.
For the girls, a rock-solid sophomore and junior class aided by returning seniors Lindsey Seitzinger and Arieona Mattson should spark a resurgence in a program that once won seven-consecutive Southwestern A titles (2002-2010).
Juniors Logan Stetzner, Claire Miller, Isabel Saltenberger and sophs Megan Reich and Mia Sullivan-Sanders all started a handful of games last season, leaving plenty of talent for Class of 1993 AHS graduate Andy Saltenberger to tinker with.
The Copperhead girls are coming off a 7-13 campaign that ended with an 1-2 record in the Western B divisional tournament.
Another way to follow the Copperheads again this year is via the iScore cast available under the Local Sports dropdown or by following the Copperhead Country Twitter handle @copperheadCntry.
Enter ad code here