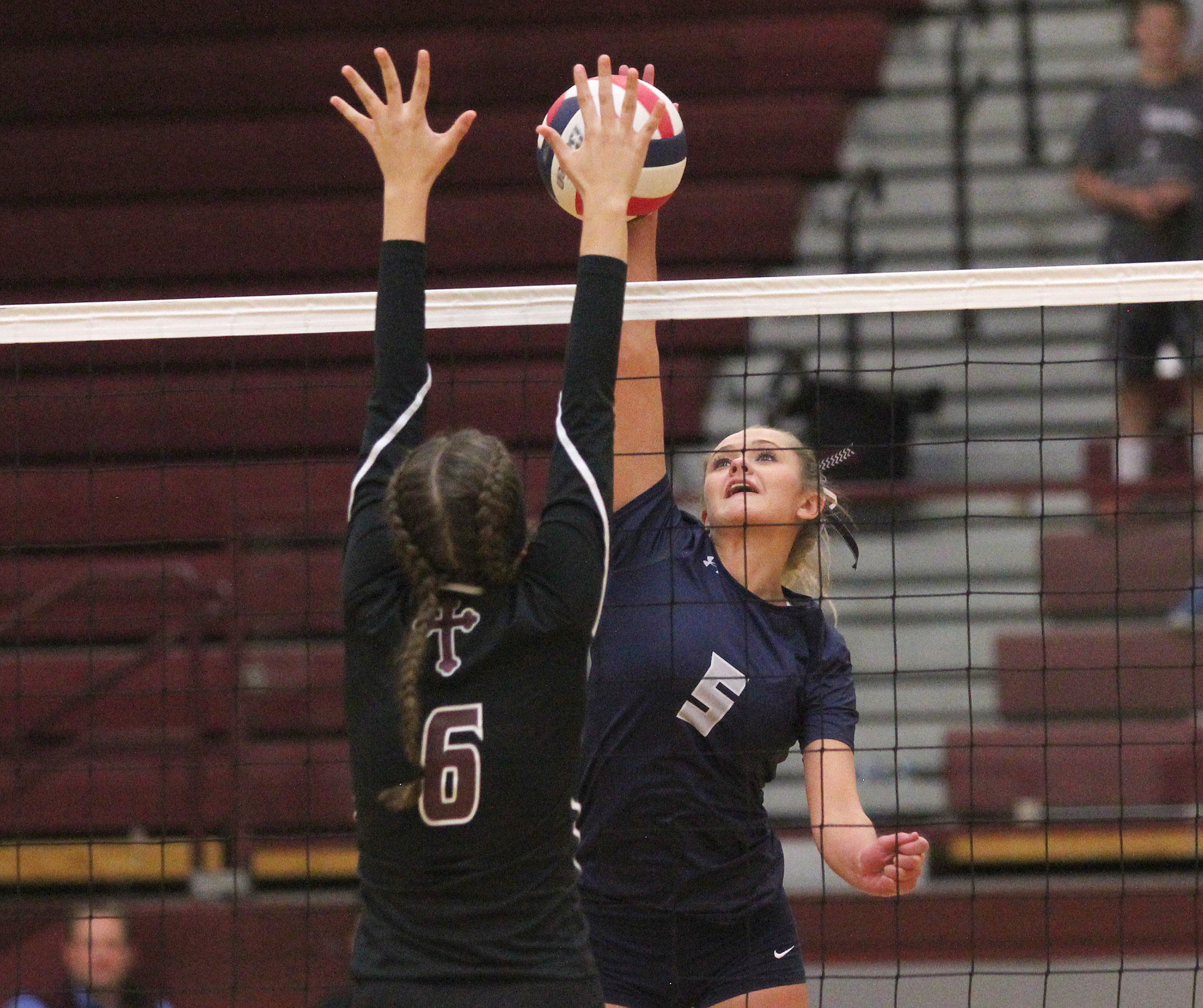 (Anaconda's Kelsie Oxnam battles at the net with Butte Central's Amira Bolton Tuesday night at the Maroon Activities Center. Photo courtesy Bill Foley/buttesports.com)
BUTTE — The Maroons won the anticipated battle between archrivals, taking Anaconda out in straight-sets 25-18, 25-14, 25-15 for their first win of the season.
Anaconda fell to 3-6 overall on the season while the Maroons improved to 1-6.
The Copperheads were led by Sydnie Peterson's seven kills, Carley Fink's 12 assists and Johanna Forsberg and Kelsie Oxnam with 13 and 12 digs, respectively.
The Copperheads will celebrate their Homecoming Thursday with a 6B district matchup against Florence at approximately 7 p.m.
For a complete list of Anaconda season stats, click HERE

Enter ad code here