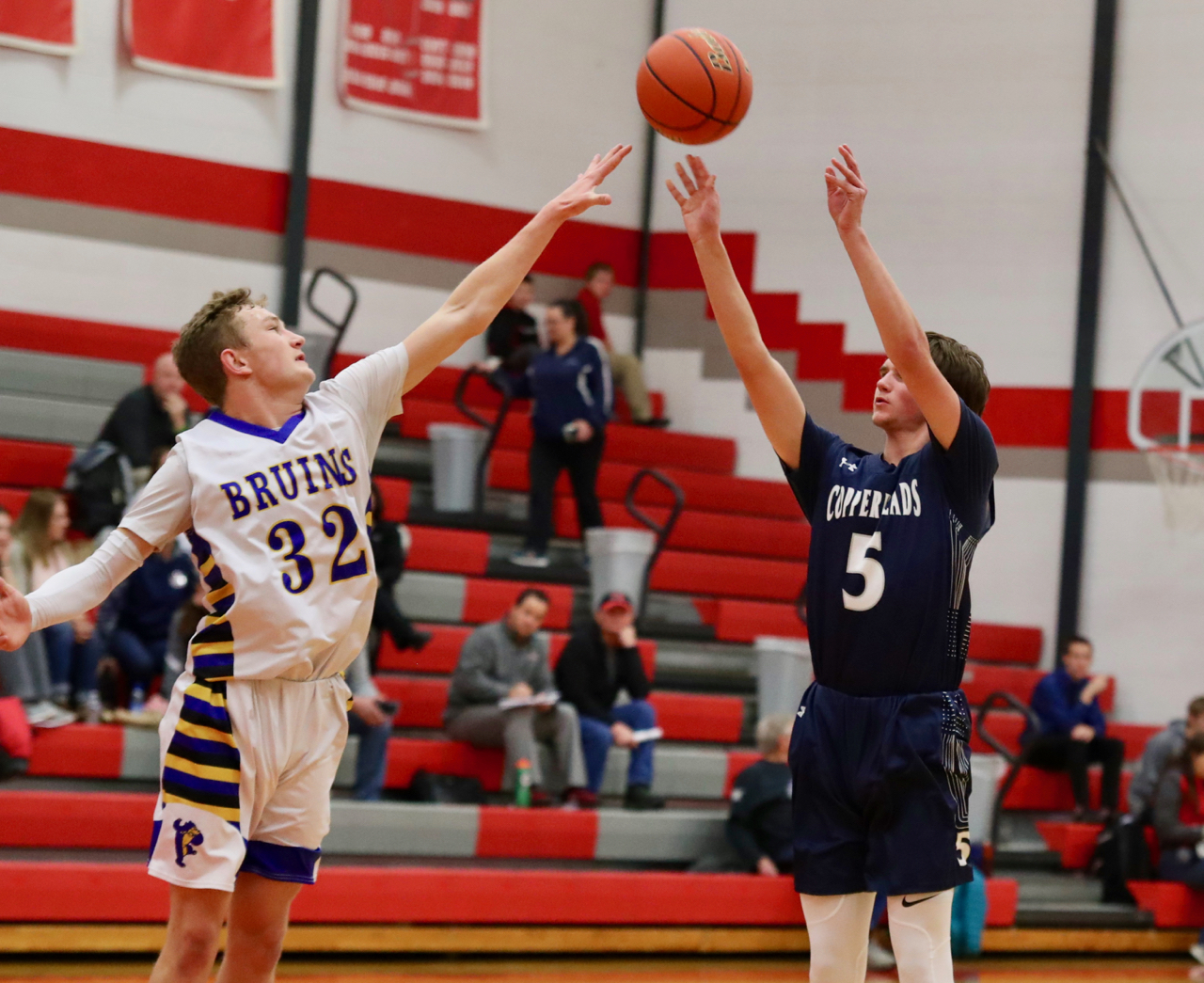 THREE FORKS — The Gardiner boys built an early 15-1 lead and never looked back, running past Anaconda 75-34 during Friday's opening game at the Imery's Tip Off tournament.
Defense was the story for the Class C Bruins, forcing the young backcourt of Anaconda into a excess of turnovers. And despite the comfortable lead of over 30 in the third quarter, they continued the relentless pressure.
Gardiner's scoring balance was impressive. Four scorers reached double-figures while to move, Elijah Byrd and Oscar Dalling, netted nine and eight points, respectively. Luke Stermitz led all scorers with 18.
Anaconda (0-1) was paced by sophomore Braedon Sawyer's 15 and junior Michael Galle's nine. Sophomore Clayton Fitzpatrick added three, juniors Leroy Wilson and Dylan Smith added two and senior Trey Henrickson added one.
Anaconda will wrap up tournament play Saturday night at 8:15 p.m. against Big Timber. Live coverage will be available on http://copperheadcountry.airtime.pro
Enter ad code here