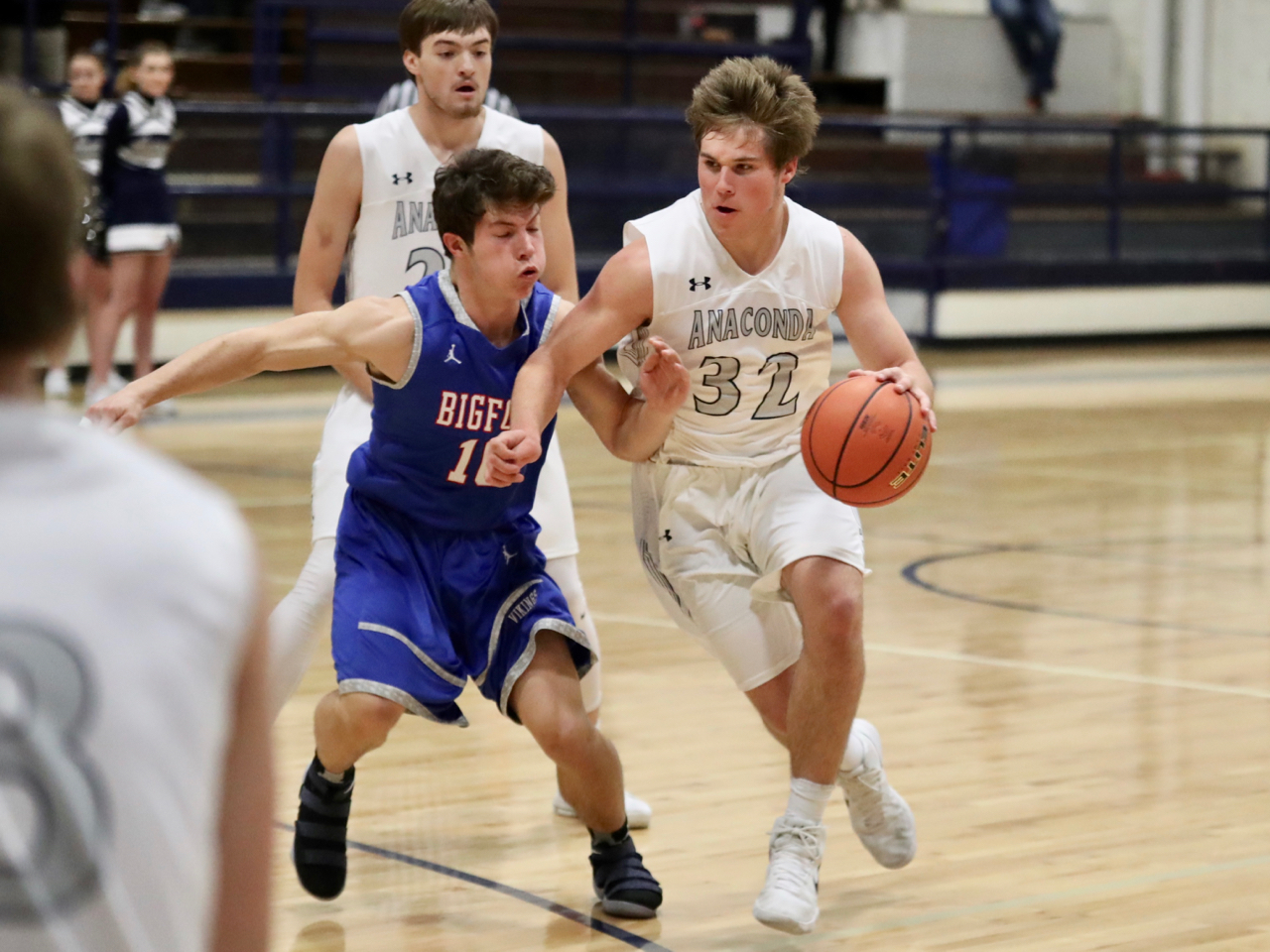 (Braxton Hill drives past Luke Stultz at Memorial Gymnasium Saturday night.)
In a rematch of last year's Western B divisional semifinal, Bigfork's 17-6 opening frame proved to be too much for the hometown Copperheads. That 11-point lead in the first proved to be the final margin as well and the Vikings upended Anaconda 55-44 Saturday at Memorial Gymnasium.
Bigfork was led by Anders Epperly's 19 and Beau Santistaven's 16 to improve to 5-0 on the season. Every win has been by double-digits this season.
The Copperheads failed to keep up with the overall team speed of Bigfork early. Braxton Hill was held to nine at the half but scored 12 after the break including shooting 8 of 10 from the free throw line.
Anaconda's 6-7 wing Trent MIkalatos scored 12 but was lost early in the third, after being mistakenly charged with his fourth foul with 5:35 left in the third quarter despite two other books only having him for three.
He did return late in the third and provided a spark early in the fourth with a two-handed flush over 6-4 junior forward Logan Gilliard. Fouled on the attempt, Miklatos filled up the three-point play to bring Anaconda back to within eight.
But Epperly was a matchup nightmare for Anaconda. Unable to man him up, Epperly used his athleticism getting to the hole and made 5-of-6 free throws down the stretch to seal the victory.
Gilliard added 11 while Clayton Reichenbach had eight for Bigfork. For Anaconda, Bobby Swainston had seven and Michael Galled added four to cap the scoring.
The Copperhead boys will be back in action Tuesday night at home against Three Forks, a team coming off an impressive win over previously-unbeaten Whitehall.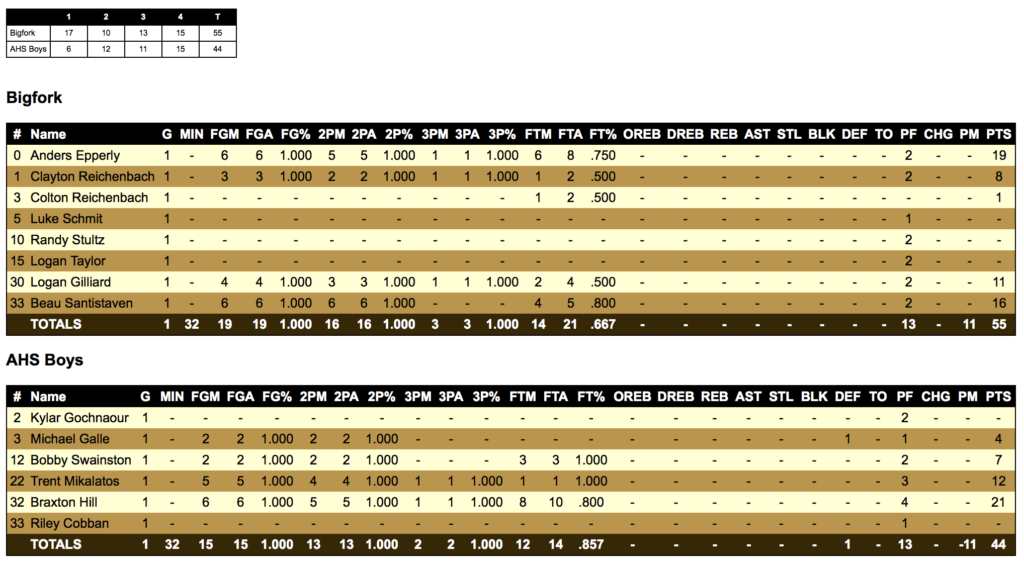 Enter ad code here