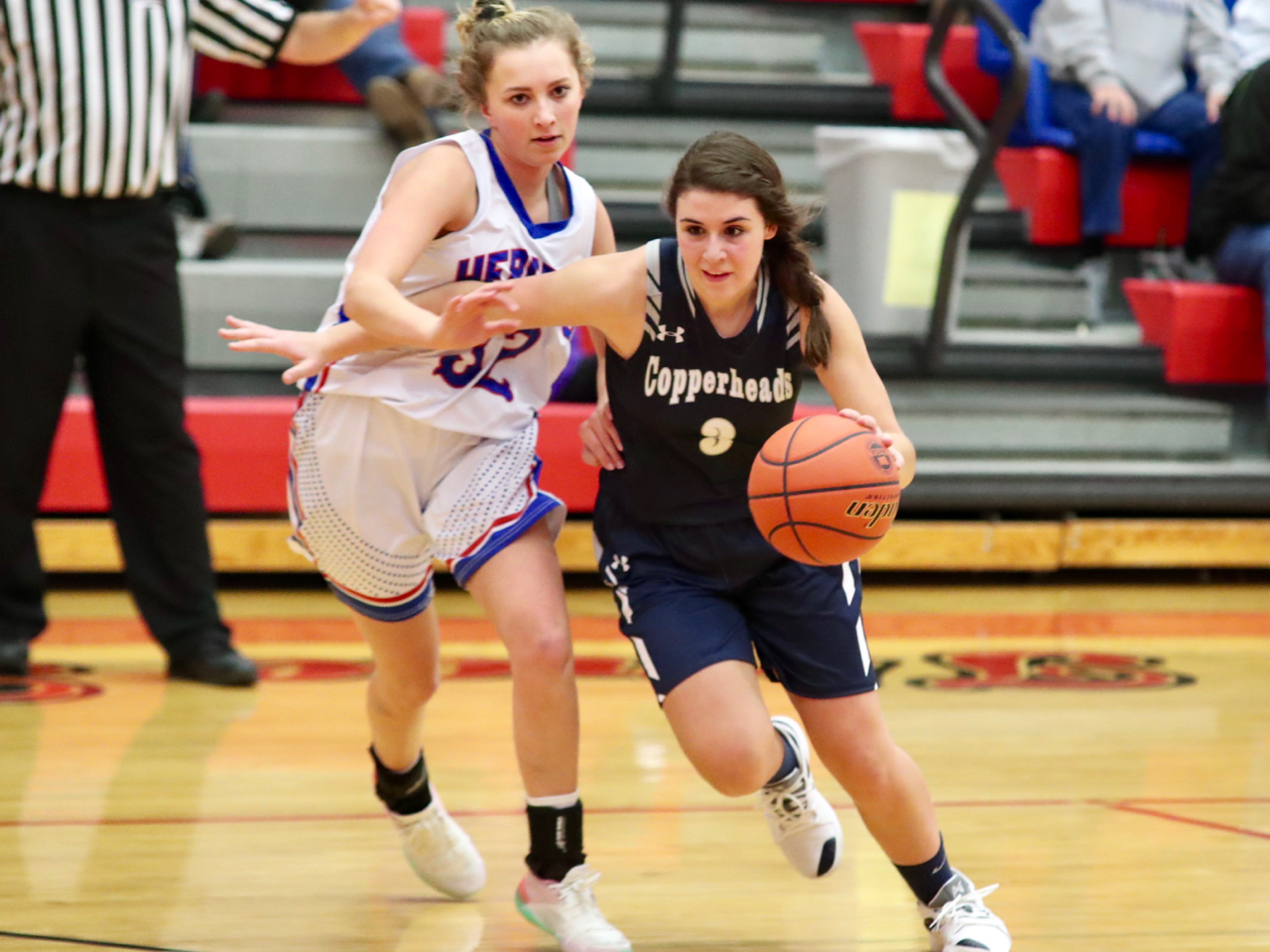 THREE FORKS — The same shots that were falling on Friday just wouldn't drop for the Copperhead girls during Day 2 of the Imery's Tip Off Tournament.
Down by double figures in the fourth, Anaconda cut the lead to a one possession ball game before Big Timber iced the game from the free throw line during Saturday's 53-43 loss to finish the tournament 1-1.
Anaconda actually made one more field goal than the Herders, but a 16-for-24 (66.7 pct.) shooting clip from the line along with seven treys was the difference. Sydney Prather led Big Timber with 15 including four 3-pointers followed by Hailee Brandon's 12.
Up by four 23-19 at the start of the third quarter, back to back treys by Lindsey Seitzinger gave Anaconda their only lead of the second half. A minute later, two Darby Johnston treys regained the lead for good for Big Timber.
Prather had to leave the game early in the third after a nasty fall following a rebound would require medical attention.
Once Prather was gone, Anaconda clawed its way back into the game. Another strong outing from starting point guard Logan Stetzner with a game-high 17 points and guards Seitzinger and Megan Reich with eight and seven points, respectively, kept in close in the second half.
The Copperheads also got three points apiece from Claire Miller, Arieona Mattson and Isabel Saltenberger including two by freshman Kora Kelly.
Anaconda will begin conference play Friday with a trip to Mission and will return home Saturday when they will host 7B foe Bigfork at 4 p.m. at Memorial Gymnasium. Saturday's game will be covered live on http://copperheadcountry.airtime.pro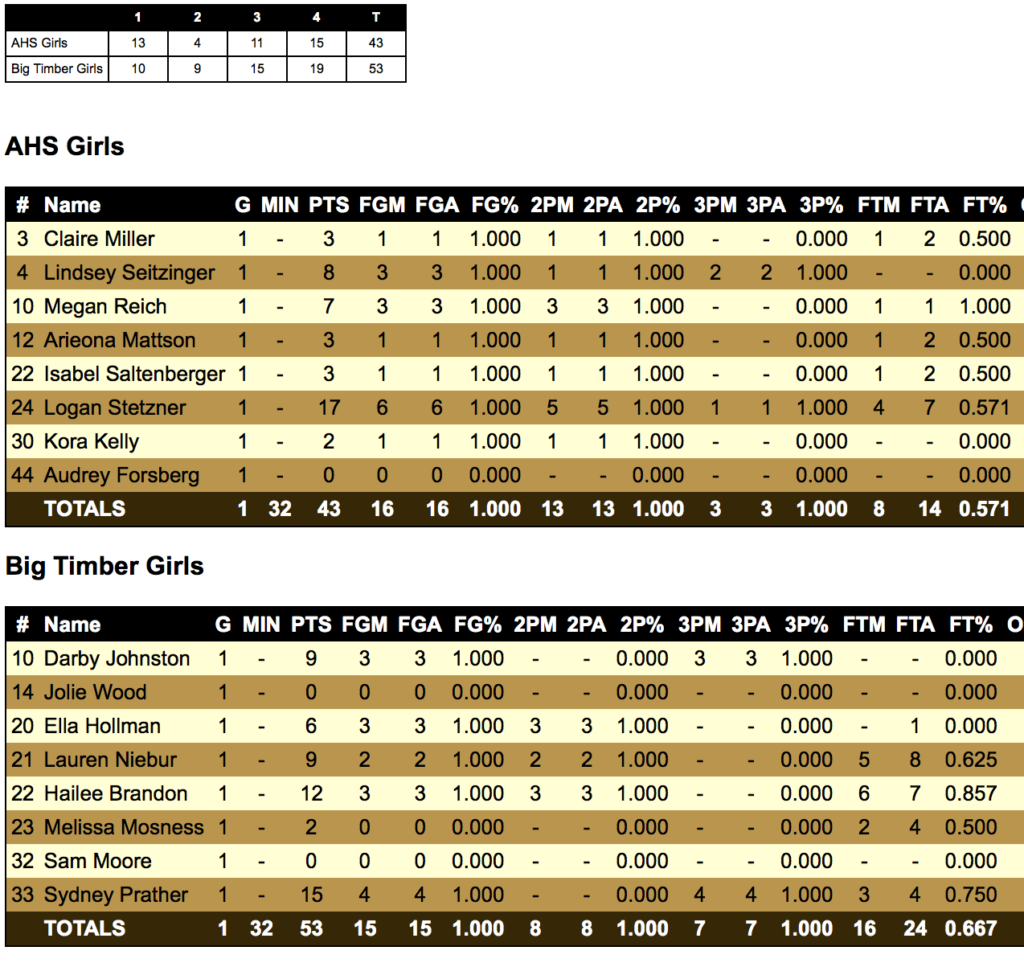 Enter ad code here