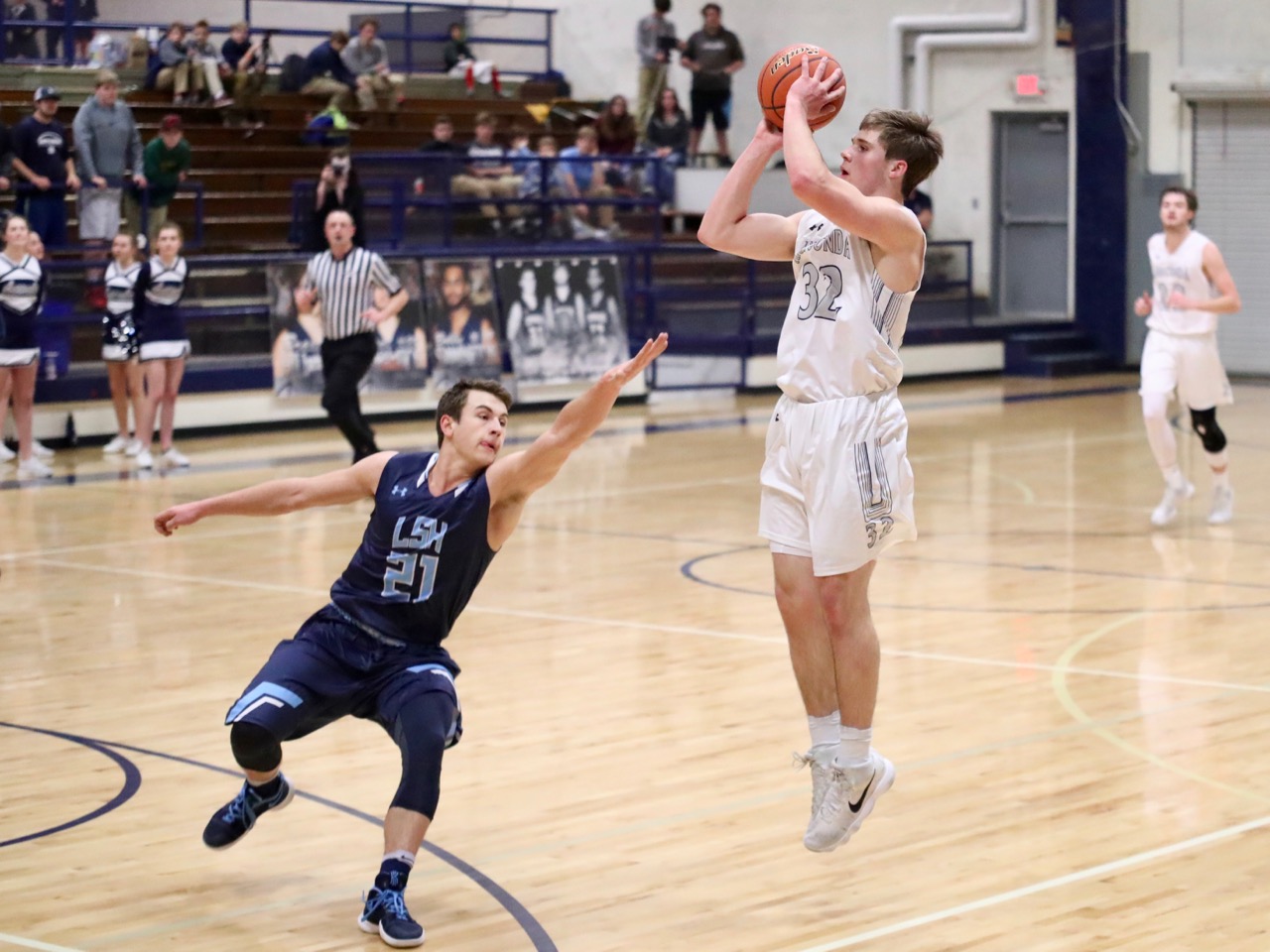 Bigfork is in and Monday will decide whether 6B rivals Anaconda or Loyola will join them at Adams Fieldhouse next week for the State B tournament. That's the scenario to wrap up the Western B divisional tournament when these two teams meet up for the challenge game Monday night at 6 p.m. in Ronan.
Bigfork took down Loyola 60-49 in Saturday's championship, setting up the possibility for the Copperheads to challenge for the second and final seed out of the Western B. After Anaconda lost to Bigfork 58-57 in double overtime Friday, they won back to back games against Thompson Falls (79-48) and Florence (66-49) to earn the right to challenge.
Last year, the Copperheads and Rams emerged as one of the most competitive games in any rivalry. This year, it's been no different. Put it this way, it's been almost a dead heat.
In the last two years, the teams are 3-3 against one another with three overtime games — Anaconda's has a 2-1 edge in that regard. All told, Loyola's 73-62 win in their first game this season is the exact point differential the Rams lead the last six games by.
Loyola has outscored the Copperheads 403-392, but Anaconda has had more success in terms of post season trophies. Last season, Loyola won the 6B district title over AHS 53-50 at Dale Berry Court in Hamilton. A week later the 'Heads won the Western B divisional 61-60 over the Rams in Ronan, a victory that propelled them into the State B title game where they lost to Malta 54-51.
Unfortunately, one of these two deserving teams will be left out of a tournament both could realistically win. Anaconda won their latest matchup with a 64-60 overtime win at Memorial Gym in the final regular-season game.
And through it all, fans and players from both sides have remained respectful despite the competitiveness. The mutual respect from the players is apparent, much of it stemming from the friendship of Loyola senior David Koppang and Anaconda senior Braxton Hill — both of whom will play football at the University of Montana.
No matter the result, who ever gets the No. 2 seed out of the West in the first round at State will be in for a battle.
Anaconda is led by Braxton Hill and Trent Mikalatos, both of whom have dominated the offensive and defensive sides of the floor. Hill is averaging 27 ppg in the post season including a 36-point outburst against Eureka in the Western B opener. Mikalatos nearly recorded a triple-double with points, rebounds and blocks in the semifinal loss to Bigfork, and his dominance in the lane has been remarkable.
The Copperheads are playing some of their best basketball to date thanks to some big time scoring performances by underclassmen. Freshman Braedon Sawyer and sophomore Michael Galle have been lights out from deep, knocking down a combined 12 treys including three apiece in the consolation finals win over Florence where they scored nine and 11 points, respectively. Six-foot-five junior Zeke Buck has also been impressive, scoring in double-figures against Florence and Bigfork while becoming a matchup nightmare for the opposition.
If you cannot make the trip to Loyola, the game will be streamed live at http://copperheadcountry.airtime.pro starting at 5:50 p.m. with Blake Hempstead and Mick Holien.
2017-18
73-62 Loyola, 64-60 Anaconda (OT)
2016-17
95-91 Loyola (OT), 64-62 Anaconda (OT), 53-50 Loyola (6B district championship), 61-60 Anaconda (Western B divisional championship)
Enter ad code here