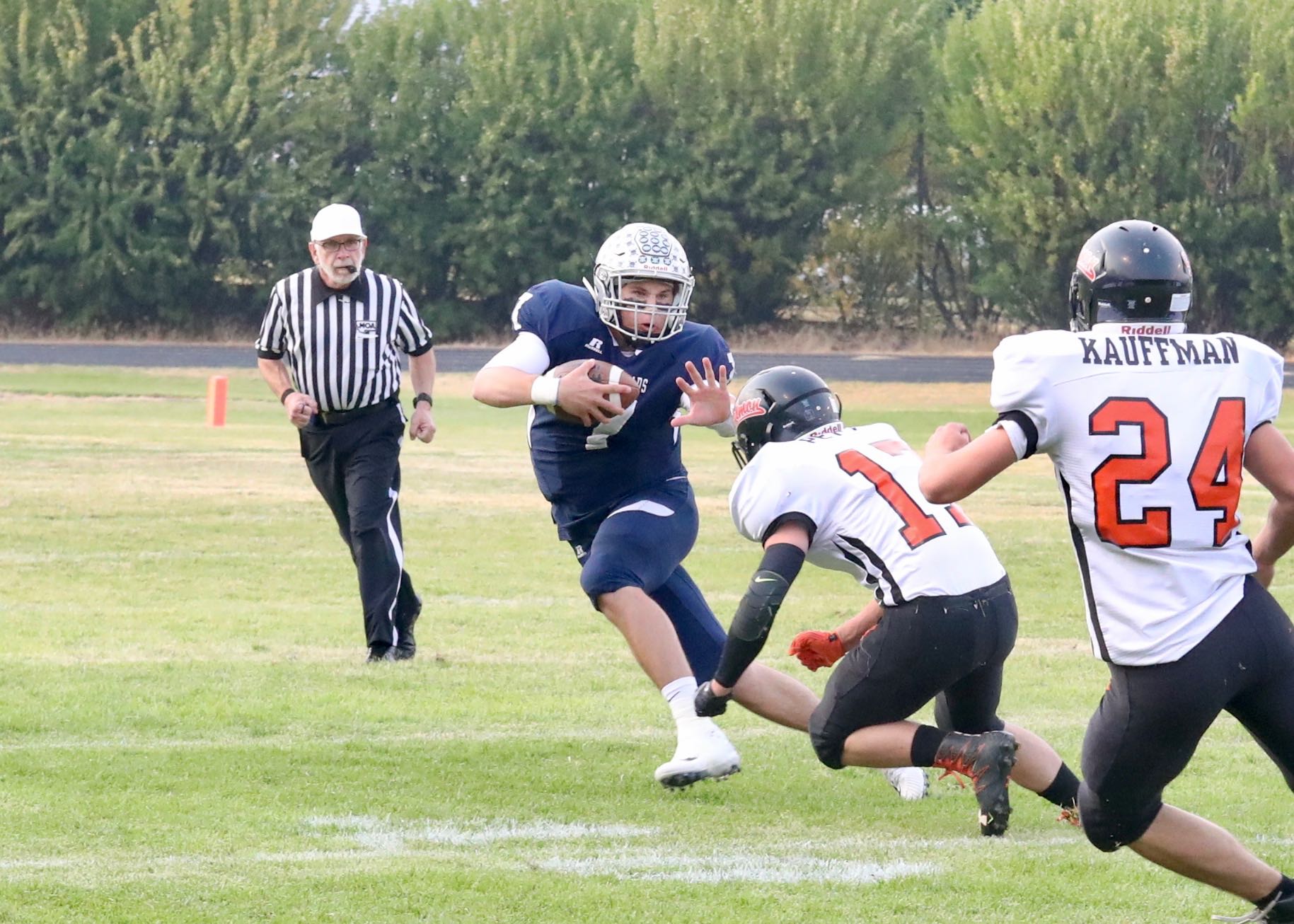 In news that is all too familiar to the family, Anaconda High senior Braxton Hill will miss the remainder of his senior season in football and depending on his decision, basketball too.
Hill's sister Torry suffered a season-ending ACL injury midway through her final prep campaign after leading the Copperhead girls to back-to-back State A championships.
On Thursday morning, Hill confirmed the severity of his shoulder injury via text message suffered on the first play from scrimmage against Bigfork on Sept. 1. The result: a torn labrum on his non-throwing shoulder that most likely will require surgery to fix.
The news was confirmed and broke by MTNs Damon Turbit after he was contacted by Bill Hill, Braxton's father, this afternoon. "It's up in the air right now," Bill told Turbitt on montanasports.com. "He is not in any pain and seems to be doing well, but the doctor said there could be as high as a 90 percent chance he would separate the shoulder again if he played this season.
"This is a tough blow to not only him, but the team. … The kid worked his tail off so he is devastated right now."
The family will seek another consultation, but if surgery is needed Braxton confirmed the soonest he could come back would be in January.
In five quarters of play, Hill had completed 25 of 40 passes for 478 yards, six TDs passing and one rushing with 31 tackles and four tackles for loss defensively.
As a three-year starting point guard and two-time Class all-state selection, Hill was already the 13th male to break 1,000 career points and was primed to make a run at the all-time scoring record held by former Minneapolis Lakers forward Ed Kalafat. Now, that is up in the air.
One of the best athletes in Montana, Hill was still in the process of continuing his recruitment as a potential linebacker or strong safety. He's been in contact with Montana, Montana State and Montana Tech for football, so this injury may affect the level of scholarship Hill could be offered moving forward.
Enter ad code here