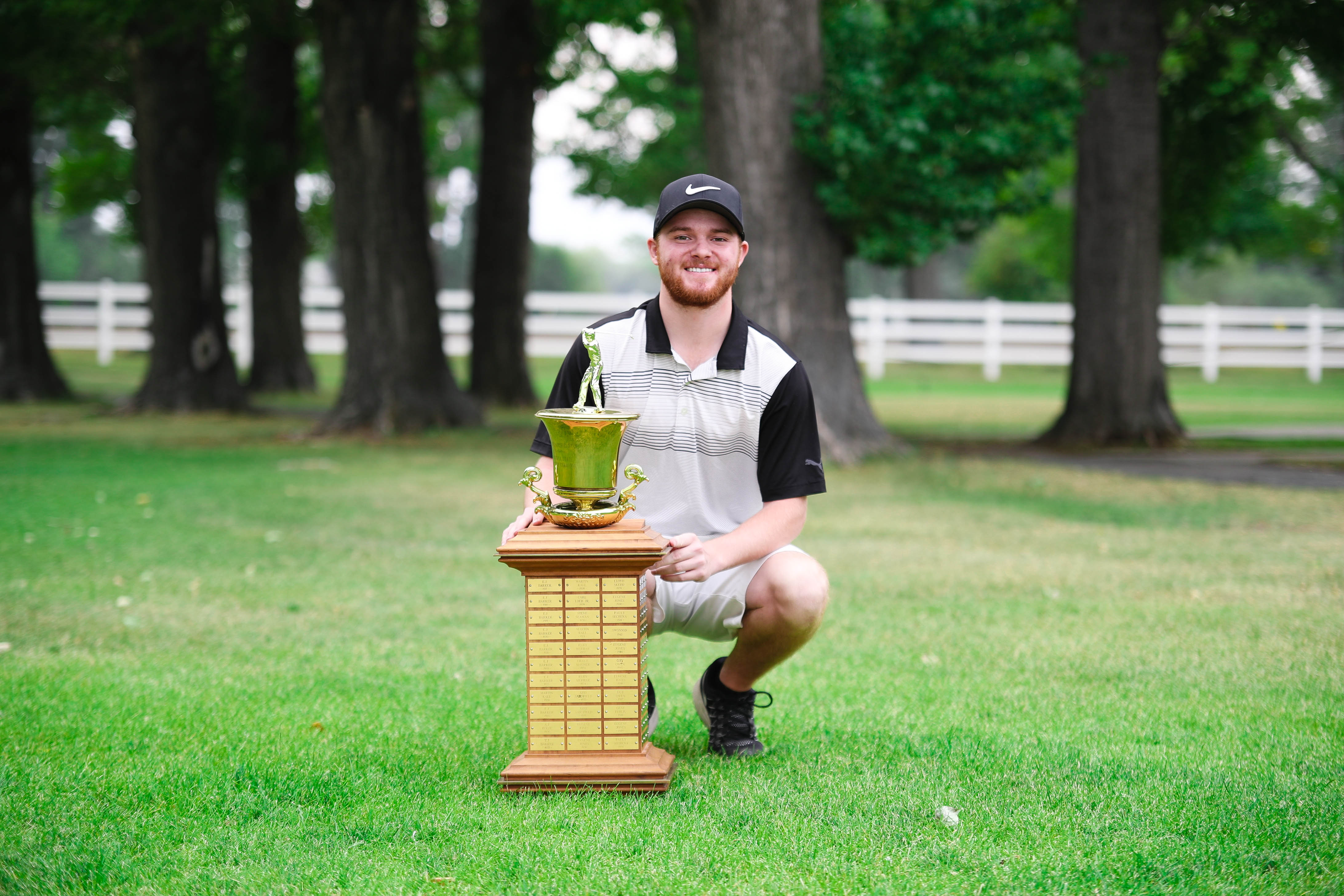 PORTLAND, Ore. – Claiming his first career Great Northwest Athletic Conference Player of the Week award, Montana State University Billings men's golf sophomore Caleb Stetzner was recognized Monday for his stellar performance last week.

Stetzner put together a 3-under-par score of 213 at the Western New Mexico University Invitational on Oct. 2-3 in Goodyear, Ariz., leading the Yellowjackets with a 14th-place finish among a field of 104 competitors. "I'm really proud of Caleb for getting this honor," said MSUB head coach Kevin Woodin. "What separates him from a lot of golfers is his ability to concentrate, and he displays great mental toughness on the course. He has the ability to manage his game very well, and he is extremely talented."

Despite a tough start with a 2-over-par 74 in Round 1 on the par-72, 7,139-yard Golf Club of Estrella, Stetzner responded with his two best rounds of the season to close the event. His second time through the course in Round 2, the sophomore had an outstanding stretch of five consecutive birdies on holes 14-through-18. He capped off his round with an eagle on the par-5, 557-yard eighth hole, leading to his top single round of the season with a 3-under-par 69.

Stetzner had five more birdies in his final round of the tournament, shooting a 2-under-par 70 to climb 10 spots on the leaderboard. Four of his birdies came on the front-nine, leading to a 3-under-par 33 on his way out.

"It was really great to see him sustain that excellence in back-to-back under-par rounds on a difficult course," Woodin said on Stetzner's finish at the event. "To post five birdies in a row and an eagle in the same round is so hard to do. I'm really happy for him and he is very deserving of this honor."

Stetzner is the reigning GNAC Freshman of the Year and a second-team all-league golfer for the 'Jackets. Through the first three tournaments of the 2017-18 season, Stetzner leads the team with a scoring average of 73.4 strokes per round. His 69 in Round 2 of the WNMU Invite was just two strokes off his career best of 67, which came last season.

The Yellowjackets are back in action on Monday at the Concordia University Invitational, in their final tournament of the fall season. Rounds 1 & 2 will be played Monday, with the third and final round following Tuesday in Portland, Ore.
(courtesy MSU-B sports information)
Enter ad code here